General Hospital Spoilers: Dante And Sam Put Their Heads Together To Solve The Mystery?
General Hospital spoilers and updates tease Dante Falconeri (Dominic Zamprogna) and Sam McCall (Kelly Monaco) will put their heads together to figure out something. Will they be able to solve the mystery of what really happened the night Cody Bell (Josh Kelly) found the stolen bracelet in his coat pocket?
General Hospital Spoilers – Cody Bell Is On Bail But Still Facing Charges
Cody is on bail, thanks to Sam, but still facing charges-and both Dante and Sam suspect Gladys Corbin (Bonnie Burroughs) was setting him up. Gladys made way too big of a deal of acting like Cody shouldn't be even given a trial or proof, she was way too certain of herself. Then there was the thing about her selling Brando Corbin's (Johnny Wactor) garage out from under Sasha Gilmore's (Sofia Mattsson) nose; even Sonny Corinthos (Maurice Benard) found that suspicious.
Gladys took a super low price from the buyer who she wouldn't reveal, but she was seen with Selina Wu (Lydia Look) and questioned by Sonny about the reason why. But then, everything with this investigation had to go on hold when Victor Cassadine (Charles Shaughnessy) stole the Haunted Star and took several Port Charles residents as hostages.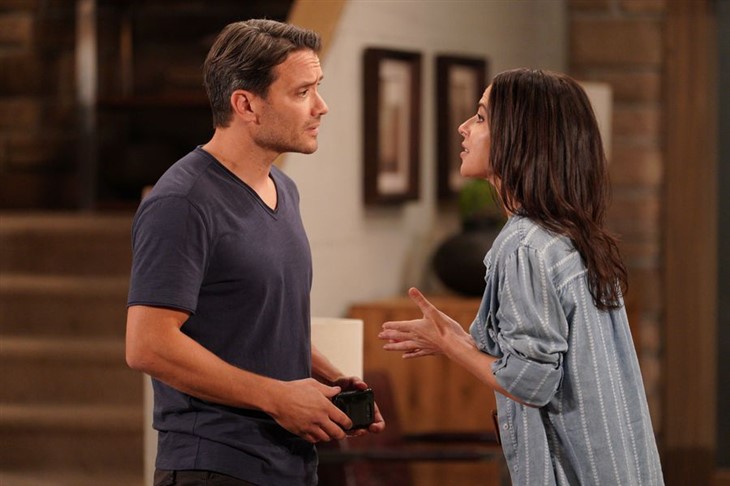 GH Spoilers – Cody Bell Seeks Out Selina Wu
Cody's not just going to sit idly by and not do his part to exonerate himself because he knows darn well Gladys has been gambling away Sasha's money and things. He's surprised she didn't bet that bracelet she framed him over but now it's in police evidence lockup so even the jeweler who loaned it to Sasha can't get it back.
General Hospital spoilers show Cody works for Selina helping run that high stakes poker game and Gladys is a frequent visitor-getting herself deeper and deeper in the hole. He'd hate to see Gladys beat up in a back alley like he was when he gambled away the pot even though he knows she framed him. He wants to see if Selina will spill how much Gladys owes, even if he has to try and throw a game for her to break even with Selina.
General Hospital Spoilers – Setting Up A Sting?
Cody, Sam and Dante discuss setting up a sting to catch Gladys in the act of gambling something of Sasha's-with Selina's cooperation, of course. Nothing will affect Selina or her operation, and she is very sympathetic towards Sasha. It was Selina who came to Sasha's rescue when she had a meltdown over Liam Corbin's (uncast infant) death on a popular buying channel show where Deception Cosmetics was featured.
Selina promises full cooperation and return of whatever Gladys has pledged-with Gladys taking the loss and Cody bailing her out so she's even with Selina. Then it's on to the difficult task of trying to get Gladys help for her gambling addiction.
Be sure to catch up on everything happening with GH right now. Come back here often for General Hospital spoilers, news, and updates.