Queen Camilla Has 'Earned Her Right' To Take Center Stage
We can all forget about Meghan Markle and Kate Middleton for a minute, because it seems like there's another royal who is going to be spending more time in the spotlight than ever before: Camilla Parker Bowles.
In fact, there's a new report that suggests the newly minted Queen of England believes that she has earned her right to take center stage now that she's married to the most important person in the monarchy. Keep reading below for everything you need to know.
Camilla Parker Bowles Has 'Earned Her Right' To Take Center Stage
While there's no doubt that King Charles and Queen Camilla certainly did make their fair share of controversial headlines in the 1980s and 1990s because of their torrid affair behind Princess Diana's back, they've managed to stay out of the spotlight with a very drama-free marriage since then.
In fact, Camilla herself seems to be on good terms with the Royal Rota and hasn't really said or done anything controversial in the last ten years. That's why a lot of royal experts believe that Camilla has earned her right to take center stage now that she's the new Queen of England.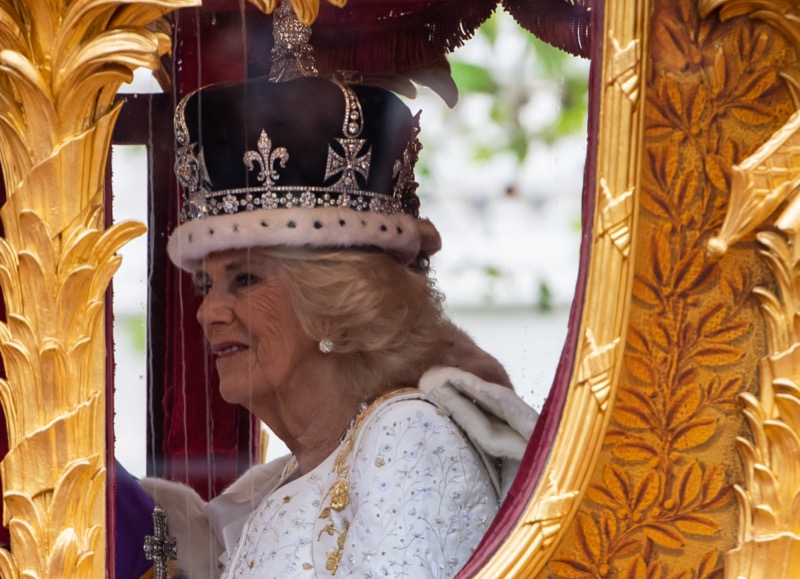 According to Entertainment Daily, body language expert Darren Stanton said that Camilla certainly looked like she wanted to be the center of attention during last weekend's coronation.
He said, "Like most people in a new job or role, it takes time to adjust. After joining the royal family, it was important to Camilla how she was perceived by the public, and moreover, immediate family like Prince William and Harry.
Initially she was quite an unconfident person, however, as time has gone on, she has gained a lot more self reassurance within herself. While this hasn't happened overnight, I do believe Camilla now feels accepted as Charles' wife and love."
What's Next For Camilla Parker Bowles?
Darren continued, "Since taking on the Queen Consort role, she has developed into an all-round person, based on decades of being around the royal family.
She now feels she has earned the right to be a senior member of the family. In recent years, Camilla has developed more individuality. She's very much her own person, whilst also adhering to the respect and traditions of the Queen."
So far Buckingham Palace has not made any comments about the matter.
Tell us celebrity gossip fans, how do you feel about this story? Contribute to the buzz by dropping us a line with your thoughts in our comments section below. Also, Come back here often for royal family news and updates.
Editorial credit: Michael Tubi / Shutterstock.com