Queen Camilla Left A Royal Butler In Tears
Say what you will about a person like Camilla Parker Bowles, but she's one royal who knows how to get the job done – and that's not a bad thing to say at all.
There's a new report that says King Charles' wife recently left a royal butler in tears. That's because the Queen of England showed a much different side to her personality.
But no, it's not as bad as you might think it is. Keep reading below for everything you need to know.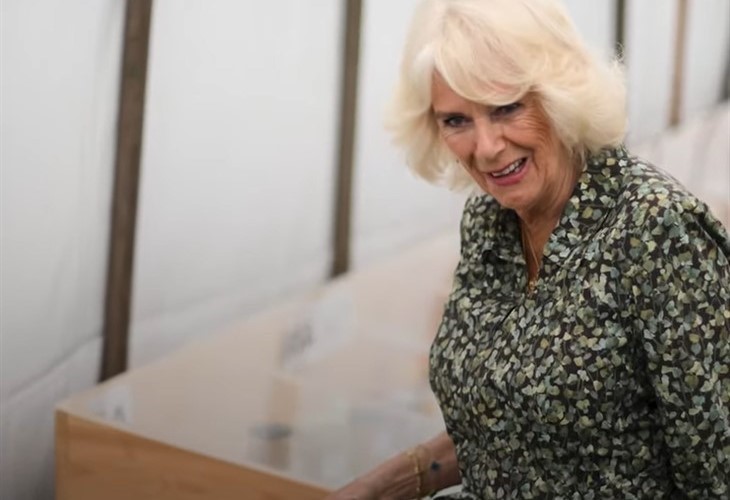 Royal Family News: Queen Camilla Left A Royal Butler In Tears
In a new interview with Slingo, former royal butler Grant Harrold admitted that he couldn't hold back his tears when he witnessed Camilla Parker Bowles decorating a Christmas tree with dying children.
It was a moment that was so emotional that he actually had to leave the room in order to compose himself. And that's something you often don't see when it comes to the royal family.
Calling Camilla a "caring and compassionate lady," Harrold said that it was a day he'll never forget in his life.
He put it this way, "I remember at Clarence House at Christmas, children that are sadly dying are invited to Clarence House to decorate the Christmas tree with her.
It was the most heartbreaking thing I have ever been involved in. I had to leave the room because I was crying so much and she carried on doing it."
Royal Family News: Queen Camilla Shows A Different Side To Her Character
The former butler continued, "That's what I think was amazing. She had a tear in her eye but she still carried on doing it and it's the same when she's presenting medals to any service persons who came back from Afghanistan. Again I was finding it really upsetting hearing the stories and she was moved but able to carry on doing what she was doing, I think people want that. I think in carrying out the duties people have seen she's a very kind, caring and compassionate lady first and foremost."
Tell us, what do you think of this story? Drop us a line in our comments section below with your thoughts.
Also, don't forget to come back right here for all the latest news and gossip about all of your favorite British royals, Hollywood actors, and reality television stars. We've got you covered.