Royal Family News: Did Prince Harry And Meghan Markle Get Banned From A Private Member's Club?
It looks like Prince Harry and Meghan Markle's troubles are just getting worse. There's a new report that suggests the Duke and Duchess of Sussex might or might not have gotten banned from a private club in Los Angeles after the paparazzi was spotted stalking the couple nearby.
Apparently, the patrons of the club are none too pleased with all of the attention that the couple get each time they are there. Here's what you need to know.
Royal Family News: Did Prince Harry and Meghan Markle Get Banned From A Private Member's Club?
Sources say there's a possibility that Harry and Meghan were banned from the $4,200 per year San Vicente Bungalows for supposedly setting up paparazzi shots of both their arrival and their departures.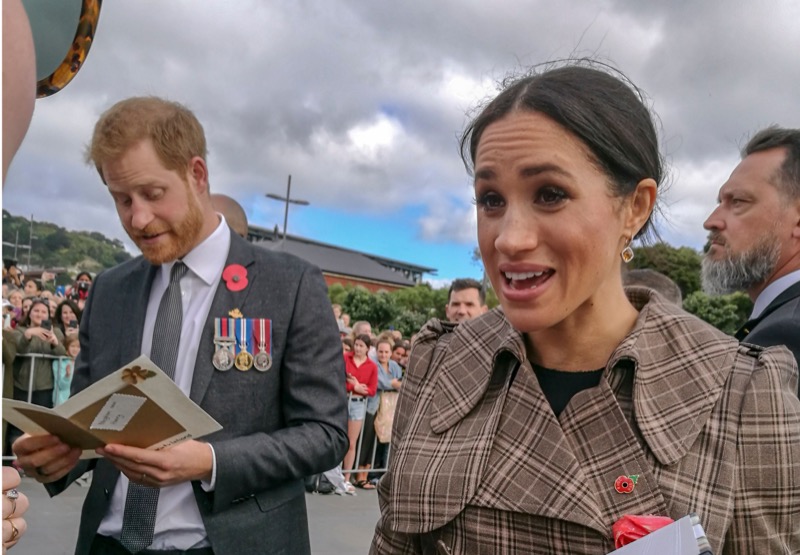 However, it seems like those reports are false. One source says that the couple is still welcomed at the club, despite all of the paparazzi intrusion.
However, the San Vicente is not the only club that the Sussexes have been frequenting lately. There are separate reports that suggest Harry has been spending a lot of time at another private property in Los Angeles just so he could get away from his wife Meghan and their two children.
The Duke of Sussex is said to be under so much stress that he just leaves their Montecito home from time to time and stays at the hotel on his own just so he could clear his mind. His financially-independent royal life hasn't been easy on him lately.
Royal Family News: Harry Needs His Space From Meghan
Harry and Meghan have not confirmed or denied those rumors, but a lot of fans have noticed that the couple have been spending more time apart than together these days.

Whether or not these nights away are actually helping their marriage remains to be seen but for now it looks like Harry really needs his space. Watch this space as we have a feeling that there is so much more juicy royal drama to come.
Tell us, what do you think of this story? Drop us a line in our comments section below with your thoughts. Also, don't forget to come back right here for all the latest news and gossip about all of your favorite British royals, Hollywood actors, and reality television stars. We've got you covered.
Editorial credit: NataliaCatalina.com / Shutterstock.com
For more about what's happening on your favorite soaps and more ways to connect with us, join the conversation on our YouTube Page or our Facebook Page, check out our Twitter feed, look for an update on our Instagram, follow us on Threads , Always stay up-to-date with us on Google News, or drop us an e-mail HERE! See you there!
https://youtu.be/a1xJ_dGdG74