Royal Family News: Is Meghan Markle 'Desperate' For A Place In The 'Woke' Movement?
Royal Family News suggests that Meghan Markle is supposedly "desperate" for a place in the "woke" movement. At least, that's how one member of the Royal Rota puts it. As many fans probably already know, being called woke means that you are politically and socially aware about some movements like the Black Lives Matters movement. That, and some people like to say that 'woke' people are more hip and open minded. Here's what you need to know.
Royal Family News: Is Meghan Markle 'Desperate' For A Place In The 'Woke' Movement?
According to Daily Mail columnist Dan Wootton – who has clearly made it no secret that he is not a fan of Prince Harry and Meghan Markle – he believes that the Duchess of Sussex is doing whatever she can to try and find her place in the "woke" movement. And he seems to be blaming Oprah Winfrey over this, too.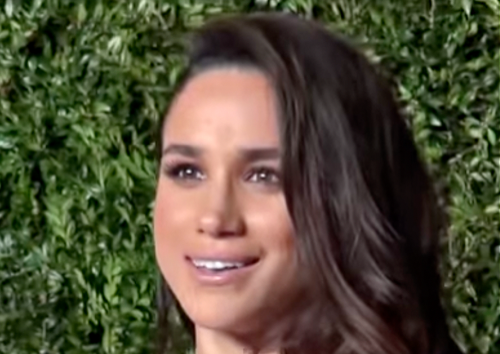 He said, "Meghan hangs on every word uttered by Gayle and Oprah in particular, who she regards as queens of the American celebrity woke movement, of which she is so desperate to be a part."
Wootton continued, "The message to Meghan from her pair of faux friends came through loud and clear: We need you to be at the coronation in order for us to retain our own influence as your powerhouse American media mates."
Royal Family News: What's Next For Harry and Meghan?
While no one really knows what prompted Wootton to write his column about Meghan Markle, it goes without saying that it's highly unlikely that she will even respond to any of his comments. Instead, both Meghan and Harry seem to be more focused on their charity work and well, maybe even throwing the royal family under the bus with each and every opportunity that they've gotten. If you want to call that woke, then so be it. But for now it seems like the Duke and Duchess of Sussex are looking forward to their new projects that are in the pipeline, regardless of what their critics like Wootton have to say about it.
Tell us celebrity gossip fans, how do you feel about this story? Contribute to the buzz by dropping us a line with your thoughts in our comments section below. Also, come back here for all the latest news about your favorite Hollywood and reality television stars right here.