Royal Family News: Prince Harry Is Being Called 'Incredibly Brave' For This Reason
Some people might not agree with it, but others might say it's spot on. Royal Family NEws says that Prince Harry is being called "incredibly brave" for this reason. Keep reading below for everything you need to know.
Royal Family News: Prince Harry Is Being Called 'Incredibly Brave' For This Reason
While on the Royally Obsessed podcast, royal experts Rachel Bowie and Roberta Fiorito both talked about Prince Harry's interview with Dr. Gabor Mate. As many fans can recall, Harry and Dr. Mate talked about living with loss and the importance of personal healing.
Harry said, "Certainly throughout my life, throughout my younger years, I always felt slightly different to the rest of my family. I felt strange being in this container, and I know that my mum felt the same. It makes sense to me — it didn't make sense at the time — I felt as though my body was in there, but my head was out, but sometimes it was vice-versa. The times that I ventured towards being myself, being my authentic true self, whether it was through media or family or whatever it was, it was almost like, 'Don't be yourself, come back to what you're expected to be,' if that makes sense."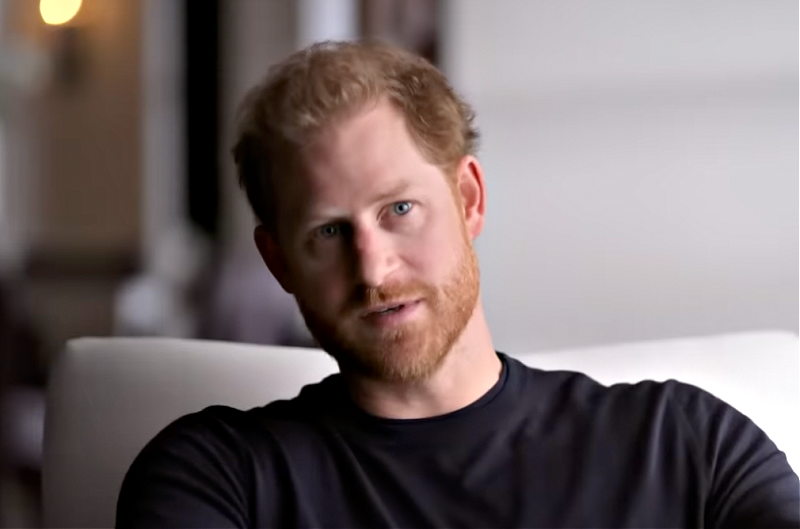 Calling the Duke of Sussex "incredibly brave," Bowie said that the interview was certainly a moving one for many different reasons. He said, "It did feel very much like a therapy session — a bit awkward at the beginning actually — but once they got into it, it was really interesting. One thing I loved was how Dr Maté was very frank with Harry. But then he said he realized the universality of Harry's story and the humanity behind it and was actually really blown away by the book."
Royal Family News: What's Next For Prince Harry?
Fiorito then added, "Yes, it's so much less about Harry's personal story and more about some of the bigger broader picture points that Harry [talks about]. I think it also helps other people realize. I liked the chat about trauma and redefining what trauma is. It's not the wound, it's the scar. And so I think that's reframing a lot of things that we thought we knew.Most people would have tuned in to hear Harry talk, but I think it was really interesting to hear Dr Maté…it was like a therapy session for everyone."
Tell us celebrity gossip fans, how do you feel about this story? Contribute to the buzz by dropping us a line with your thoughts in our comments section below. Also, come back here for all the latest news about your favorite Hollywood and reality television stars right here.