Royal Family News: Meghan Markle Feuding With Princess Beatrice?
Color us surprised with this one. Royal Family News seems to suggest that Princess Beatrice might have some beef with Meghan Markle.
Even though Princess Eugenie seems to be very close with both Prince Harry and Meghan, a lot of royal fans and critics alike can't help but wonder why Beatrice hasn't been included in their little clique that they've established outside of the royal family. Some people believe that there has to be a reason for it. Keep reading below for everything you need to know.
Royal Family News: Is Meghan Markle Feuding With Princess Beatrice?
According to the Daily Mail, there's some speculation that Beatrice is a royal who seems to be stuck in the middle. While she's always had a loving relationship with her sister Eugenie, she's also very close and loyal to the royal family, too.
But seeing how Eugenie has been spending more time with Harry and Meghan than anyone else in the fam right now, she's not sure what to really do.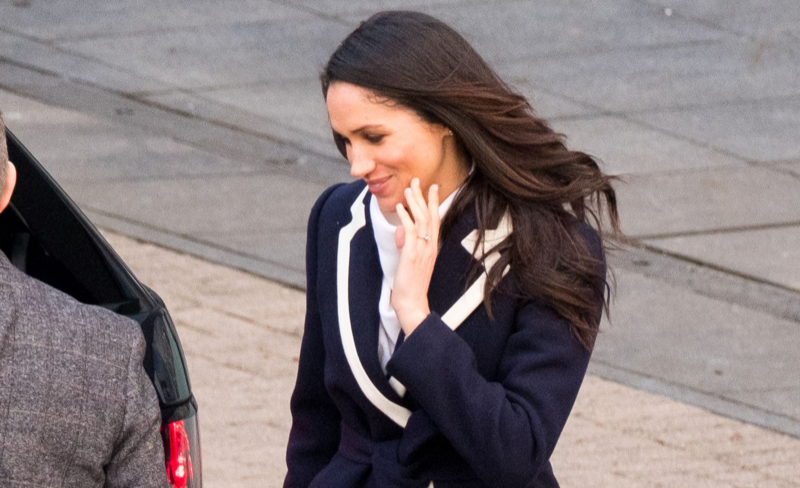 One source close to the situation said, "While Meghan Markle may have fallen out with Fergie and be besties with Eugenie, there is one royal in the York family who is definitively stuck in the middle. Princess Beatrice, 34, is notoriously private and, unlike her younger sister or mother, has never offered comment on the romance between her cousin Prince Harry and the Duchess of Sussex.
The royal mother-of-one has plenty of mutual friends with the former actress, including joint-BFF Misha Nonoo – while the two women are also believed to have attended numerous showbiz parties and royal events together over the years."
Is Princess Beatrice Feeling Stuck In The Middle?
So, does this mean that Beatrice might have some beef with Meghan? Maybe, or maybe not. The tipster added, "Such is the closeness between the cousins that they are all part of a WhatsApp group where they exchange messages on upcoming events and family news. And though it's believed Beatrice and Harry likely catchup through their group chat, very little is known about her relationship with Meghan."
Tell us celebrity gossip fans, how do you feel about this story? Contribute to the buzz by dropping us a line with your thoughts in our comments section below. Also, come back here for all the latest news about your favorite Hollywood and reality television stars right here.
Editorial credit: MattKeeble.com / Shutterstock.com