Royal Family News: Meghan Markle Vows To Snub All Royal Events?
British royal family news divulges that Prince Harry will be at his father King Charles' Coronation on May 6, but his wife Meghan Markle is staying home in California. She allegedly prefers to celebrate their 4-year old son Archie's birthday rather than be at the history making event.
Pundits agree it is an odd choice for a woman who loves free PR of any stripe, and royal expert Robert Jobson thinks it signals that Meghan may never attend a royal event again.
Royal Family News: Will Meghan Ever Visit Her In-Laws?
Jobson told The Sun, "It is good news that Harry has accepted the invite and will be there to support his father. It is the most pragmatic move in a difficult situation and Harry has got it right.
He would deeply regret it if he didn't attend the biggest day of his father's life. But the fact his wife is not attending means it is now highly unlikely we will ever see her attend an official or Palace event again—apart from maybe the King's funeral." Ok, did he really have to add that last part?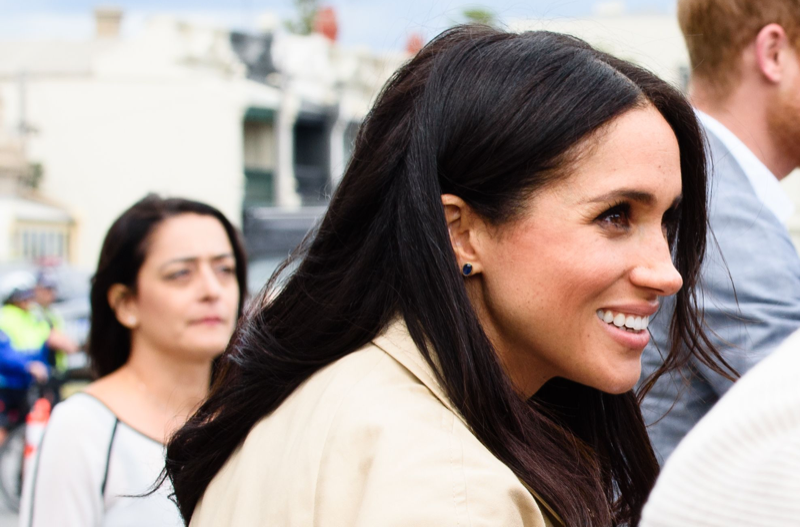 Royal Family News: Robert Jobson's Royal Predictions
Harry and Meghan ran away from the royal family in 2020. They re-homed in California and have barely been back since, although they have run their mouths incessantly about how wronged they were by the royals who catered to their whims and funded their lavish lifestyle.
In 2022 the thirsty pair attended the Queen's Platinum Jubilee celebration and they were loudly booed by citizens who do not appreciate their trashy ways.
Now, a friend of Meghan tells The Telegraph that Meghan's "future is in the U.S." and she didn't want her presence overshadow the coronation.
Royal Family News: Will Meghan Got to the UK Again?
Royal expert Ingrid Seward told The Mirror: "However pathetic when you have a team of helpers, Meghan can still use the excuse of Archie's fourth birthday to avoid crossing the Atlantic to be ridiculed, by both the royal family and the Brits. Why should she bother?
For a girl who makes a huge fuss about which table she has in a restaurant, it would be a terrible insult not to have one of the top seats at the Coronation ceremony."
Not only that, but the Markles were denied admittance to the Buckingham Palace balcony after the coronation ceremony, which Seward believes would have embarrassed Meghan.
Royal Family News: Meghan Barred From Balcony
Seward thinks that such barring would be unacceptable to the former basic cable actress's ego: "To add to this possibility the disgrace being excluded from the Buckingham Palace balcony lineup was more than she could bear.
ow Meghan can play the martyr if she pleased. Certainly, the rest of Harry's family, especially Kate and William, will be delighted she is not there. King Charles and Queen Camilla will also be mighty relieved."
And, since these two are joined at the hip, "Harry's decision to come to the Coronation without Meghan won't have been easy. Harry and Meghan are an emotional unit. He lacks confidence without her and is more suspicious when she is not at his side. Harry needed to and he wanted to come to the Coronation.
The invitation clearly says, 'By Command of the King.' Harry was in the military and his allegiance is to the King. The King also happens to be his father. For all his bravado, Harry knows that if he didn't appear, it would be a terrible snub. He might have been cut off forever and brand Sussex couldn't afford to lose the royal fairy dust."
Be sure to catch up on everything happening with the royal family. Come back here often for royal family news and updates.
Editorial credit: RobynCharnley / Shutterstock.com