90 Day Fiance Fans Discuss Kris Foster's Job Contradiction
90 Day Fiance fans feel something about Kris Foster that they can define, or put their finger on. She just makes them feel like something is off, and it has been discussed across social media. This week, something contradictory arrived about The Other Way star from Season 4. It's about her job and that gets TLC fans scratching their heads. So, what's it about? Read on to find out.
90 Day Fiancé

Spoilers – Kris Foster Seems Different From The Usual

We all live in a world where a huge number of people in the population don't want to stand out as being different. So, when Kris arrived, she seemed a bit different and some folks feel uneasy about her. There's no doubt that she does seem a bit eccentric coming from a sleepy bible belt town. Married twice, she decided that she'd rather date women in the future and she packed up and went to Colombia to marry Jeymi.

The 90 Day Fiance star works, at least part of the year, at the University of Alabama where she helps direct and park traffic at the games. Clearly, she's not wealthy, and yet she told Jeymi it was okay for her to quit her job. That alone is a headscratcher. However, now that it seems that Kris contradicted something about her job, fans seem a bit flummoxed.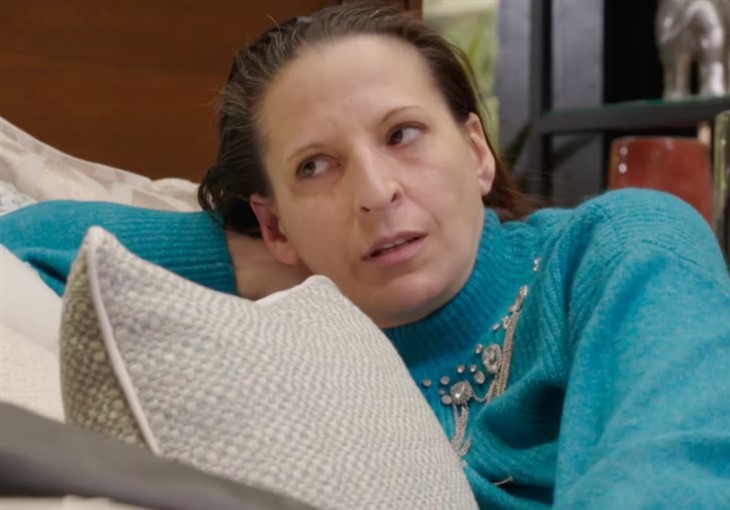 90 Day Fiancé

Spoilers – Kris Foster Seemed To Be In Agony

The TLC show revealed that Kris was so debilitated when she met Jeymi, that she claimed she could hardly move. Well, she does suffer from narcolepsy, which makes sleep difficult. A side effect can include debilitating pain according to Pubmed at the National Library of Medicine. So, fans thought she made a mountain out of her condition. Still, if it was that painful, that might explain why she doesn't do a job that involves no heavy physical lifting.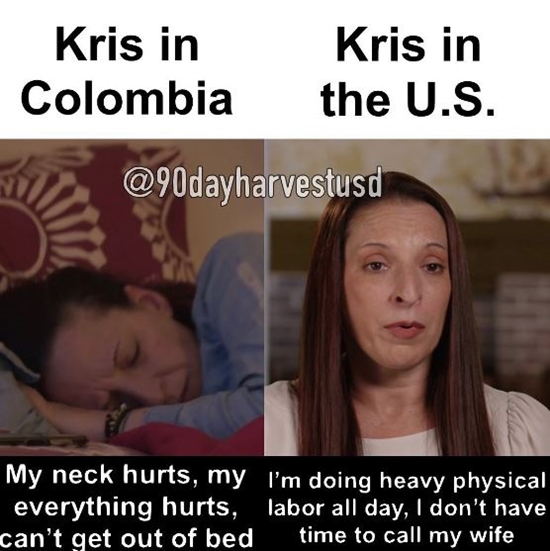 The 90 Day Fiance star later claimed that she couldn't call Jeymi when they were separated because she was way too busy "doing heavy physical labor all day." Well, some folks can't get their heads around that. After all, parking cars isn't exactly exhausting heavy labor. It was InTouch Weekly who confirmed her job. However, football games don't happen all of the time. Perhaps she does some other form of employment out of season?
90 Day Fiancé

Spoilers – TLC Fans Comment On Conflicting Stories

90 Day Fiance Fans who saw an Instagram post by @90dayharvestusd that highlighted the two different aspects of her job and physical condition commented about it. One of them said, "I've always felt like something was off about this woman."

Meanwhile, another follower asked, "Remember that …injection or steroid she had while in Colombia and didn't even help with her pain???? Now she's doing hard labourer (sic) jobs… How is that even possible?"

What are your thoughts? Let us know in the comments below.

Be sure to catch up on everything happening with 90 Day Fiance right now. Come back here often for more 90 Day Fiance: The Other Way spoilers, news, and updates.