Royal Family News: Prince Andrew Is Seething Mad At King Charles For This Reason
It seems like Prince Andrew has every reason to be upset at his older brother these days. That's because he's not only been kicked out of The Royal Lodge, but it seems like he's also been left in the dark ahead of King Charles' upcoming Coronation.
It's almost as if the Duke of York is not even part of the royal family anymore. Here's what you need to know.
Royal Family News: Prince Andrew Is Seething Mad At King Charles For This Reason
According to a new report, The Duke of York is upset at Charles for leaving out key details about his Coronation ceremony. Apparently, he doesn't know what his role is going to be or what he's supposed to even wear for the festivities.
One source close to the situation even said, "Andrew is furious. He's already not playing a part and now he feels he is being disrespected and dictated to over something he is fully entitled to (wear)."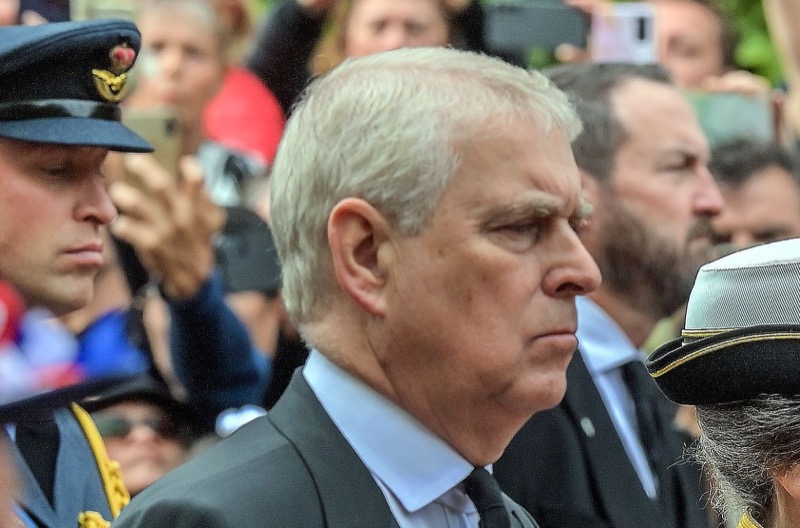 The news comes as it's been suggested that Prince Andrew might follow in the footsteps of Prince Harry and release his own book about the royal family. And if he does, there's a very good chance that he might dish just as much dirt about everyone as the Duke of Sussex did. King Charles has every reason to be worried, seeing how Andrew knows so much about what has been going on behind closed doors.
Royal Family News: What's Next For Prince Andrew?
In fact, royal expert Angela Levin even said, "I'm hearing that it's just something he's thinking about. I don't think he'll go there; he's watching what Harry and Megan are doing.
The thing is, he and Charles just don't get on. And whereas he had his mother, and he was his mother's favorite, and she would always help him do what he wants, William just won't. They are not friends. He's obviously been left a load of money from his mother, and he can take that, and start a new life."
She then said, "He won't actually be on Netflix; he'll want to do business and charitable work."
Tell us celebrity gossip fans, how do you feel about this story? Contribute to the buzz by dropping us a line with your thoughts in our comments section below. Also, come back here for all the latest news about your favorite Hollywood and reality television stars right here.
Editorial credit: Sean Aidan Calderbank / Shutterstock.com