Royal Family News: Prince Harry And Meghan "Angry And Shocked" Over UK Eviction
British royal family news teases that royalists on both sides of the Atlantic are ecstatic following the reveal that King Charles finally showed Harry and Meghan the door—literally. Today news broke that the regent evicted the thirsty pair within 24 hours of publication of Harry's tawdry memoir. "Don't let the door hit you on the way out," never sounded so sweet to the millions who view the pair as trashy traitors.
According to one royal pundit, the Sussexes were no less than furious at being evicted from Frogmore Cottage. But is it really an eviction if they don't live there?
Buckingham Palace has refused to comment on the matter, saying that it is a, "private family matter."
Royal Family News – King Charles' Discretion
The Daily Mail's Rebecca English told the outlet's talk show Palace Confidential that the Markles did not follow Charles' lead, instead issuing a trite rejoinder. The pair's spokesperson, "went on the record to confirm that it was true."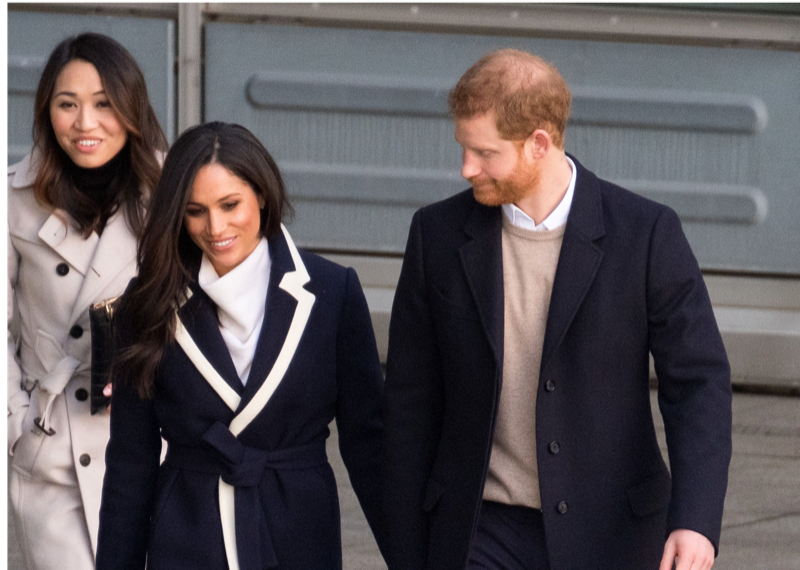 "I think what it does show us is how angry they are about it and how shocked they were that it happened."
Royal Family News – Harry and Meghan Shocked
English went on to say that the stunning move has, "really put the cat among the pigeons," casting the pair's appearance at May's Coronation into serious doubt. They don't have Holiday Inns in the UK?
She added, "'They're not being offered any other property. It really is as brutal as, clear your stuff out and get out.'"
Online comments indicated strong support for the king: "A strong and silent action from the King without raising a voice!"
Royal Family News – Harry And Meghan Evicted
Conversely, H and M got little sympathy with one person posting: "Meghan said Frogmore was too small, and didn't like it it is rather small, it only has TEN bedrooms." Another person noted: "They stepped down as working royals and ultimately moved to America to be financially independent Absolutely no need to keep a UK royal residence, live your private life without UK subsidy."
Likewise, The Daily Mail's Diary Editor, Richard Eden, has little empathy for the royal runaways stating: "What on earth did they expect?" Tell us royal fans, was King Charles right to evict the kids or do you think that Harry and Meghan can do no harm?
Be sure to catch up on everything happening with the royal family. Come back here often for royal family news and updates.