Chris Rock Ready To React To Will Smith Slap: Everything To Know!
Chris Rock has maintained silence for months after the Oscars scandal involving Will Smith. But now Rock decided on the best way to respond. And Chris opted for his upcoming Netflix show.
However, insiders revealed that Rock chose humor rather than a verbal slap-back in response. And they promise that Chris will achieve a memorable way to comment on Smith's infamous slap. Get all the details below.
Chris Rock – Wants Last Word On Will Smith Slap
Ever since Will Smith slapped Chris Rock at the Oscars, fans awaited Rock's response. And even Smith's apology didn't get Chris to open up. But now Rock feels ready. And the comedian hopes that he will achieve the final word on the scandal on his Netflix show this weekend, according to Page Six insiders.
And one source promised satisfaction for those "waiting to see Rock address the infamous Will Smith slap situation." As for the reason for the delay? The insider shared that Chris wanted to wait "to spill his humorous take on it on his live Netflix stand-up special." But Chris did face challenges in developing his plans. Titled "Chris Rock: Selective Outrage," the stand-up special will stream live from the Hippodrome Theatre in Baltimore.
However, Rock timed his plans so that his response will air just before the Oscars return on March 12. And the biggest challenge came in testing out his jokes. Because Chris wanted to keep his material a secret, he couldn't follow the usual method of trying out his humor in smaller clubs.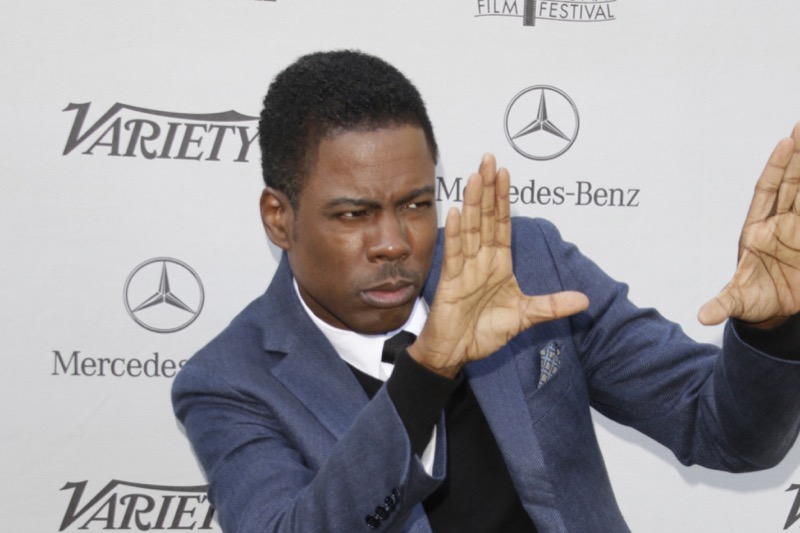 Chris Rock – Aims For 'Solid And Funny' Response To Will Smith Scandal
"Most stand-ups like to test out their material in smaller clubs before they tape a special," pointed out one insider. But to avoid any jokes getting leaked, Rock turned to the experts. And he sought help from "veteran comedy writers to run his jokes by to make sure they were tweaked, solid and funny," shared the source.
However, the preparation doesn't mean that the entire show will feature Chris reacting to Will. And another source hinted, "People need to tune in until the last joke." But the insider promised that viewers who do watch the full special "will not be disappointed."
Get ready. My next stand-up special Selective Outrage will be streaming LIVE on Netflix. March 4 at 10pm ET/7pm PT #chrisrocklive pic.twitter.com/KqJnEGOaMj

— Chris Rock (@chrisrock) December 25, 2022
And Netflix has enhanced the event. Watch for specials airing both before and after Rock's show. For instance, Amy Schumer, Jerry Seinfeld, Arsenio Hall, Leslie Jones, David Spade, Dana Carvey, JB Smoove and Kareem Abdul-Jabbar all will appear.
For those longing for spoilers, Rock did serve up some comments on his recent tour. After Will shared a video apology, Rock shared at a tour stop, "Anyone who says words hurt has never been punched in the face." And Chris told another audience, "Will did the impression of a perfect person for 30 years." But then Smith "ripped his mask off and showed us he was as ugly as the rest of us," added Rock.
Tell us what you think. Do you feel that Chris Rock made the right decision to wait until his Netflix special to react to Will Smith slapping him? And after you share your views, check back on our site for more celebrity news.
Editorial credit: Kathy Hutchins / Shutterstock.com