Royal Family News: Prince Harry Boasts Meghan "Saved" Him
British royal family news show that Prince Harry went on another emotional bender this weekend, dripping out all sorts of rants against his family for giving him a substandard childhood in the palaces with all their perks and privileges.
The red headed piece of work cried that he just feels "different" from the rest of Britain's royal family. This he blabbed to a controversial doctor who has defended antisemitism, Dr. Gabor Mate.
Little Orphan Harry told Gabor that he came from a "broken home" and declared he is not trying to pass his family's "trauma" onto his children. "I feel a huge responsibility not to pass on any trauma or negative experiences that I've had as a kid or as a man growing up," he said.
Maybe he should read about epigenetics then, especially if expects to be taken seriously as some kind of mental healer peddler.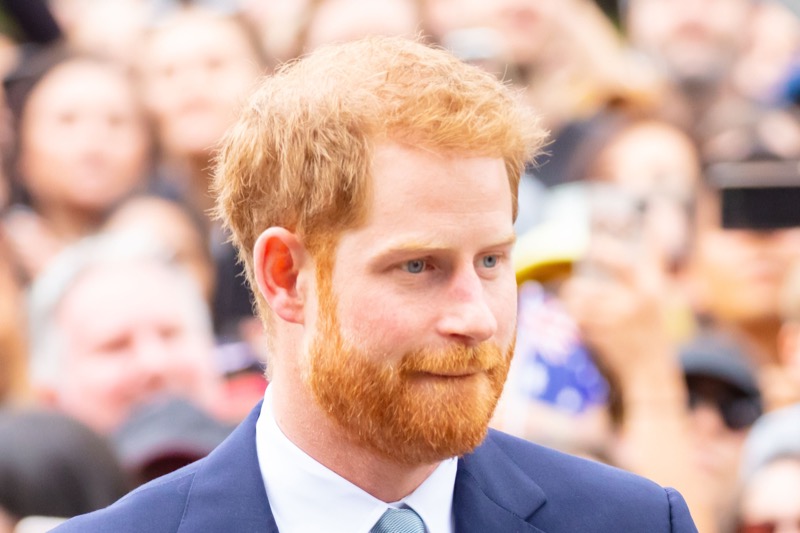 Royal Family News – Harry Sell Mental Health Packages
The live-streamed conversation between two of the most divisive men on the planet comes after the January publication of the prince's memoir, Spare.
In Spare, the clown prince, "admitted his adolescence was marked by drugs and alcohol and detailed the breakdown in his relationships with father King Charles III, and brother William. I certainly have felt throughout my life, my younger years, I felt slightly different to the rest of my family."
Royal Family News – Harry Felt Different
He used an odd choice of words to describe his plush existence, saying: "I felt strange being in this container, and I know that my mum felt the same so it makes sense to me."
But this woeful tale of poor little rich boy Harry has a happy ending. In his mind at least. According to Harry his wife Meghan Markle did nothing less than save him.
In his words: "I was stuck in this world, and she was from a different world and helped draw me out of that," he said, describing her as "an exceptional human being."
Royal Family News – Meghan Saved Harry
Within 90 minutes of meeting Harry, Mate blurted out that he thinks Harry suffered from attention deficit disorder (ADD). He went on to do a Cliff's Notes on Harry's life with the low points including: "losing his mother at the age of 12 and later serving with Britain's armed forces in Afghanistan."
Mate concluded his insta-assessment by proclaim Harry has suffered "a lot of trauma and suffering."
Be sure to catch up on everything happening with the royal family. Come back here often for royal family news and updates.
Editorial credit: FiledIMAGE / Shutterstock.com