Royal Family News: Prince Harry In London Court Monday But William and Charles "Too Busy" To See Him
British royal family news reveals Prince Harry shocking the world today by showing up to London's High Court for the opening hearing of a lawsuit accusing the publisher of the Daily Mail of phone-tapping and privacy breaches.
No one expected the flame haired demi-royal to be live, yet there he was along with some legit celebs like Elton John and Elizabeth Hurley. The trial is set to last four days and it's been reported that Dirty Harry has no intention of visiting his family while in town.
Royal Family News: Harry Is In Court
The judge in today's hearing will hear initial legal arguments in the case against Associated Newspapers, then decide if the case can proceed. Harry is one of seven claimants in the case. According to him, they all are victims of "abhorrent criminal activity" and "gross breaches of privacy." The same could be said for him publishing private family emails in his grimy bio Spare, eh?
Royal Family News: The Magnificent Seven
The Magnificent Seven, "announced last October that they were bringing legal action against Associated Newspapers for misuse of private information."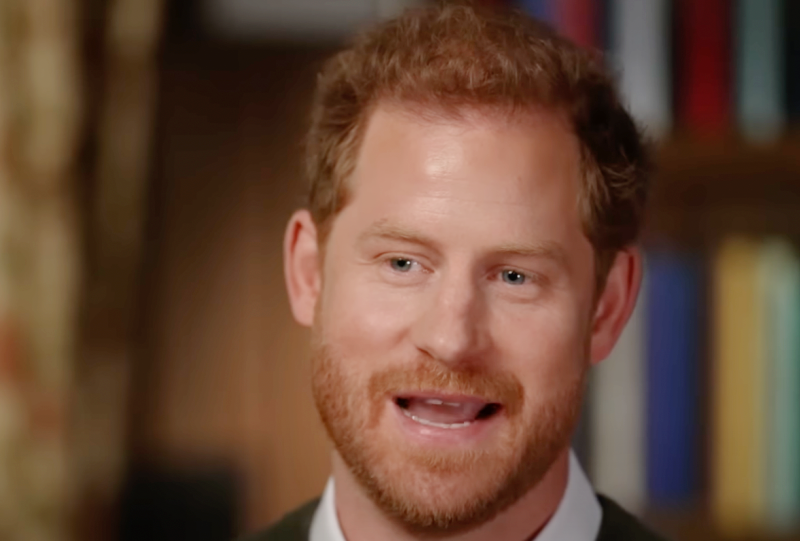 According to Daily Beast, "At the time, law firm Hamlins—which is representing the Duke of Sussex and actress Sadie Frost—alleged that the media giant's activities had included hiring private investigators to secretly place listening devices inside people's cars and homes, snooping on private phone calls, paying police officials for sensitive information, and impersonation of individuals to obtain medical information."
Royal Family News: Harry Is a Claimant
These are the details that have been made public, other claims have not been made public. Associated Newspapers has denied the allegations calling them "preposterous smears."
It is thought their legal strategy includes trying to get the case thrown out, much like Prince Andrew tried and failed to get his sexual abuse lawsuit tossed last year. That didn't happen so he decided the best thing he could was pay off his accuser, an identified sex trafficking victim of his friend, dead convicted pedophile Jeffrey Epstein. And Andrew wonders why he was booted from the monarchy.
Royal Family News: Andrew and Harry Have Something in Common
The outlet notes that despite being back in his hometown, "Harry will not meet his father King Charles or his brother Prince William while he is in England this week, with sources in both camps telling The Daily Beast they are too busy to make time to see him." They are also busy locking up the silverware in case he tries to come by unannounced.
The refusal to subject themselves to more of Harry's filthy tirades sends a loud message ahead of King Charles' May 6 coronation.
The Daily Beast has consistently been told by reliable sources, however, that the royals do not believe they have anything to apologize for and will make no such gesture.
Be sure to catch up on everything happening with the royal family. Come back here often for royal family news and updates.