Royal Family News: Prince Harry & Meghan Are Low-Grade Reality Stars Begging Celebs To "Hang Out"
British royal family news has not been kind to Prince Harry and Meghan Markle the royal runaways who now find themselves on the outside looking into the gilded windows they so desperately wanted to be behind.
In three years they have gone from THE Palace to an anonymous bungalow, abandoned by the A-listers who let them take pics with them in the beginning, before their craven ways made them social pariahs. And their families have little use for the forked tongue tandem either. What's left for the middle aged brats?
Royal Family News: The Markle Charm Gone
Comedian and podcaster Tim Dillon has the answer, they are: "low-grade reality stars who only want to hang out with celebrities." Kind of like the high school kids who put straws up their nose to impress the cool kids and fail. Then what?
According to the Daily Mail Dillon dished that he knows people in LA who think of the tawdry pair as "just like moths to the flame trying to hang out."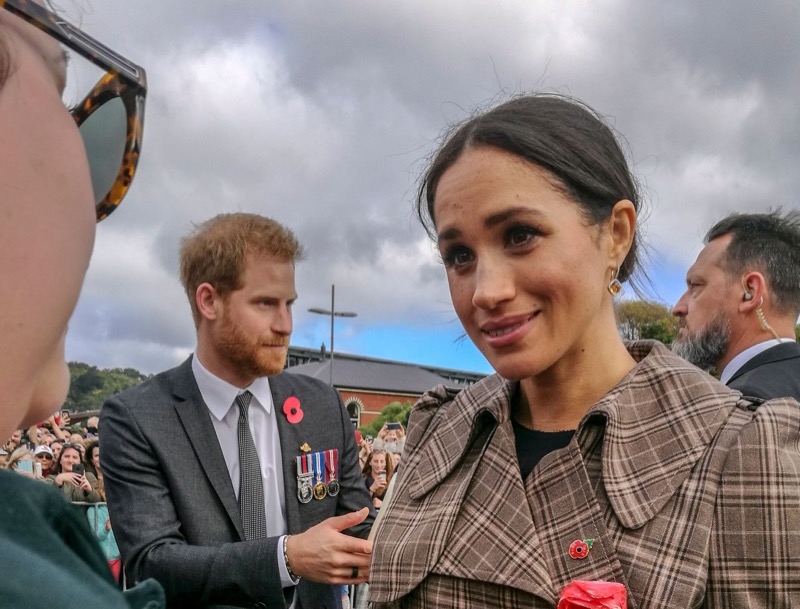 Royal Family News: Markles Miserable?
The Tim Dillon Show has 540,000 YouTube subscribers and he claims Meghan is "begging people to hang out."
He added, "I was at a celebrity party the other night talking to somebody about this and they go 'these people are just… it's constant with them'. She was texting the person I was with there – and, 'no, you can't come'. I shouldn't have even been there. But the point is they just won't stop, these two." "They're like low-grade reality stars that are trying to attach to anything."
Royal Family News: The Markles Are Low Grade Reality Star Material
Dillon asserts that he was at the party and Meghan was "begging people to 'hang out' … She is trying to get places. It's sad. A lot of it isn't working, and they are rolling their eyes to me, and they're going LOL, and we are all having a good laugh about this because they're just a bunch of goons and no one cares."
Dillons commentary about the Markles' fall from grace is backed up by recent popularity polls which show they are alongside disgraced Prince Andrew in the public's view. A recent Newsweek poll showed that Harry's popularity fell 45 points in the US public in one month, while Meghan's dropped by 36 points.
And, royal expert Richard Fitzwilliams told the outlet that he isn't buying the couple's claims that they are ready to stop their dirty laundry party. Tell us royal fans, how did Harry and Meghan fall so fast so quickly?
Be sure to catch up on everything happening with the royal family. Come back here often for royal family news and updates
Editorial credit: NataliaCatalina.com / Shutterstock.com