Kate Middleton Is Now Firing Back At Camilla Parker Bowles
Camilla Parker Bowles might be the new Queen of England, but it looks like Kate Middleton is still doing things her way, regardless of what kind of title her mother-in-law has.
There's a new report that suggests the Princess of Wales couldn't help but "stick it" to Camilla when she refused to curtsy to her in a public snub that a lot of people saw as very disrespectful. Keep reading below for everything you need to know.
Royal Family News: Kate Middleton Is Now Firing Back At Camilla Parker Bowles
According to the latest edition of The National Enquirer, Kate Middleton has wasted no time in showing everyone around her – and if not the world, too – just what she thinks of Camilla as the new Queen of England. In fact, she was bold enough to not curtsy in front of Camilla during the Coronation, which the whole world saw.
One source close to the situation even put it this way, "Prince William's wife projects an easygoing public image, handling difficult situations and people without a misstep. But behind her dazzling smile, she's no pushover, especially when it comes to royal politics."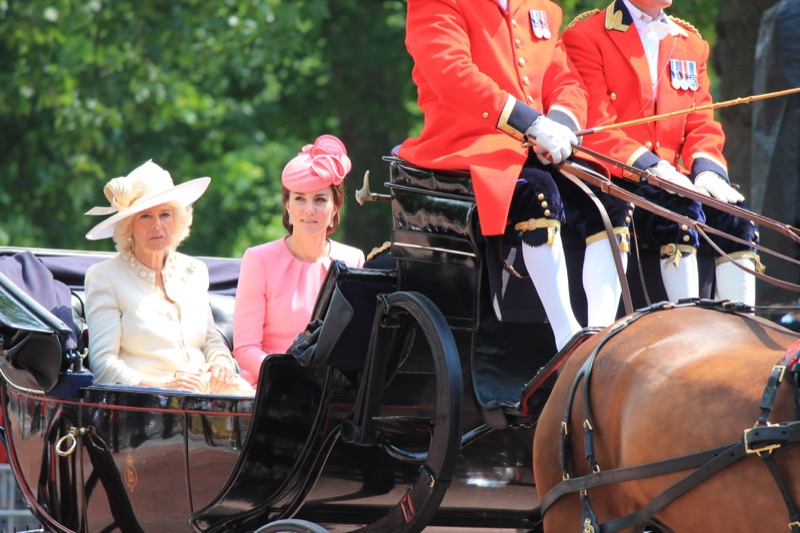 To make matters worse, it seemed like Kate also had a huge blowout with Camilla soon after Queen Elizabeth's death. Apparently, the Princess of Wales let it all out the moment that she realized Camilla would in fact become the new Queen of England.
The tipster said, "Upon Her Majesty's death, Kate reportedly had a blazing blowout with Camilla at Windsor Castle. Camilla's lifelong dream of becoming queen had gone straight to her head. She started throwing her weight around, making it clear who was the boss and demanding that everyone bow down to her."
Royal Family News: What's Next For Kate Middleton?
The display of arrogance was more than what Kate could stomach. The source also said, "Kate was frankly disgusted by Camilla's behavior. Kate hasn't been hailed the most successful royal hire ever for no reason. She is not the not-so-secret weapon the family needs to secure the future of the monarchy."
Tell us celebrity gossip fans, how do you feel about this story? Contribute to the buzz by dropping us a line with your thoughts in our comments section below. Also, come back here for all the latest news about your favorite Hollywood and reality television stars right here.
Editorial credit: Lorna Roberts / Shutterstock.com