Royal Family News: Prince Harry & Meghan's Marriage Under Stress Due to Lavish Spending After Megxit?
British royal family news alleges that the blissful union between Prince Harry and Meghan Markle is under serious strain as they fight to pay off "massive expenses." They defected from the monarchy in 2020, boasting that they needed "financial freedom" and since then the mostly unemployed pair have spent exorbitant sums to live like Hollywood A-listers.
An inside source told RadarOnline.com: "Harry said he wants privacy, but he's willing to do anything to stay in the spotlight to get more money rolling in … his relationship with Meghan may depend on it."
Royal Family News: The Markles Are Living Large
The Duke and Duchess of Excess gave up an alleged $5.5 million in free royal money when they quit their duties in 2020.
The outlet reports that Meghan and Harry's deal with Netflix netted them $100 million deal and his book contract, including his memoir, Spare, is worth $20 million. They're also said to have taken $30 million from Spotify.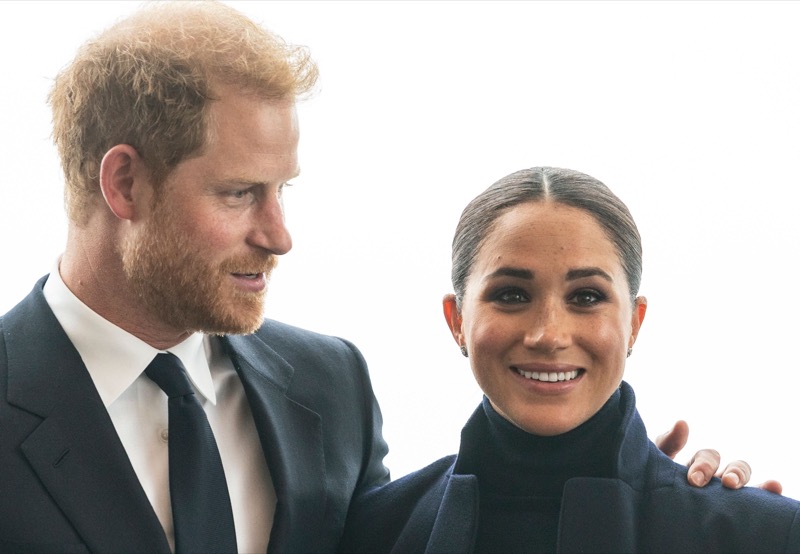 But they are spending like crazy, with, "the mortgage for their sprawling $14 million Montecito mansion," to consider, plus two kids, Archie and Lilibet, and countless rescue chickens to feed and/or clothe. It's also been reported that they spend over $2 million a year for security to protect themselves and their kids.
Royal Family News: The Markles Spend Exorbitant Amounts
This dish comes on heels of reports that Meghan was "surprised" and "disappointed" to discover that Prince Charming "had very little money" when they married in May 2018. Royal pundit Tom Bower further claims that Megs "wants to ride in big Cadillacs, private jets on command." Well she sure has never been seen in a Prius.
He stated that right now Princess Pinocchio "needs to scrounge for those sorts of things" from any mega-rich pal still sticking around the toxic couple.
Royal Family News: Meghan Like Limos?
The outlet claims that King Charles' decision to boot them out of Frogmore Cottage has disturbed them much more than they are letting on.
Additionally their stinky antics have served to isolate them from celebs who don't want to be associated with their controversy. While their work contracts look huge, the source maintains that their income "may not be enough to carry" the couple over the long haul.
Which should be alarming for a prince who has a reputation as someone accustomed to "huge shopping sprees, glamorous vacations, and … drinks and dinner at expensive London restaurants. Charles funded everything, so Harry didn't have to think about money."
Be sure to catch up on everything happening with the royal family. Come back here often for royal family news and updates.
Editorial credit: lev radin / Shutterstock.com