Royal Family News: Princess Anne Wants Queen Camilla To Stay In Her Lane, Royal Catfight Brewing?
British royal family news divulges that Princess Anne is getting fed up with her SIL the queen. Literally. Apparently Anne thinks it tacky that Camilla is calling herself Queen instead of Queen Consort. William Shakespeare asked 'what's in a name' and here we examine that awkward question.
According to New Idea, as reported by MSN "Anne feels Camilla overstepped the mark ahead of the coronation by referring to herself simply as Queen."
Royal Family News: Camilla Overstepping?
The source spilled, "She showed no humility by dropping 'consort' and no-one knew she would be taking the full title of Queen …" Camilla taking this liberty has apparently "ruffled Anne's feathers."
Allegedly it was mere minutes before the coronation that Buckingham Palace updated the royal family website to show Camilla's new moniker.
Royal Family News: Cat Fight Brewing Between Camilla and Anne?
The source sniffed, "This isn't about Anne's loyalty to her mum – this is about protocol."
After the coronation dinner, Camilla is said to have avoided Anne as much as possible. At the big event, they were pictured together only in the family portrait, with King Charles standing between them. For now Anne is being "respectful" but will watch to see if Camilla doesn't stay in her lane. Meow.
Royal Family News: Camilla Straying?
But although Queen Camilla is the highest-ranking lady of the kingdom, Kate Middleton, the Princess of Wales is now "calling the shots" within the royal family, a source claims. The princess' popularity among fans has skyrocketed since King Charles' May 6 coronation, despite being a member of the family for over 10 years.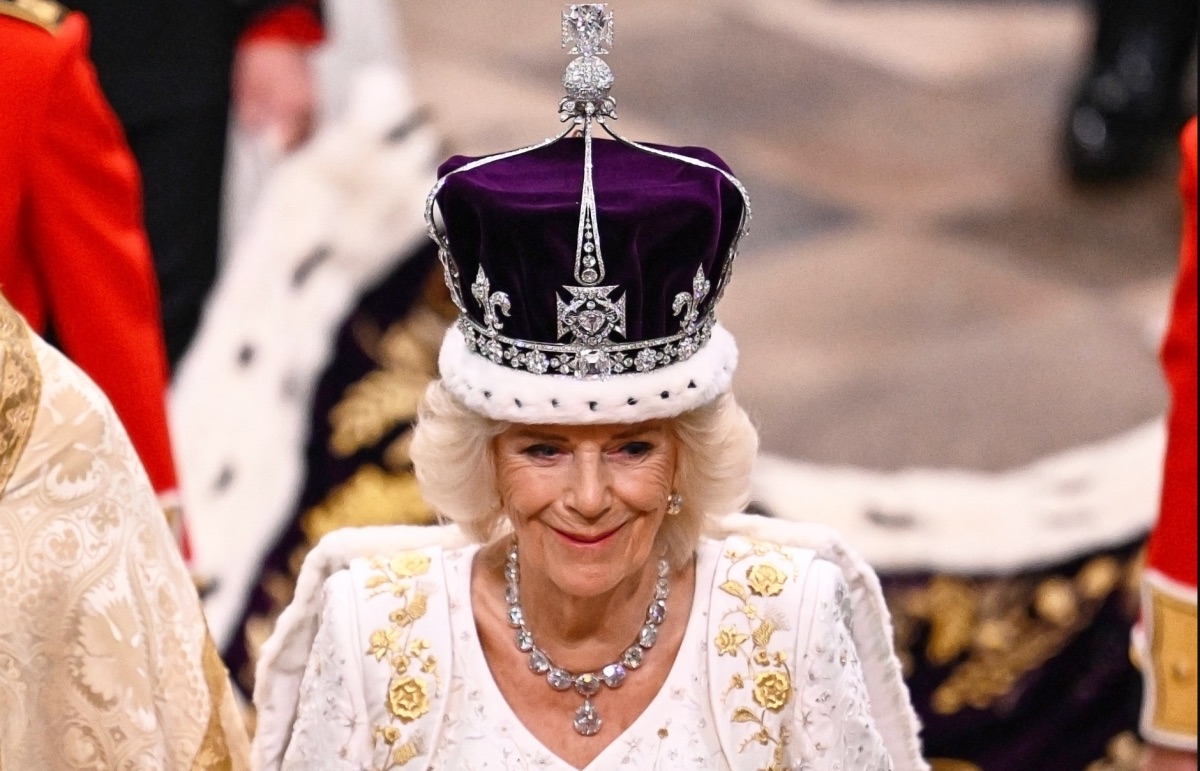 Royal Family News: Kate in Charge?
Royal expert Camilla Tominey notes that Princess Kate's star is rising behind the scenes. She described her as "was once seen by some as a mere WAG [wife and girlfriend]" but now is the "Queen-in-waiting."
The outlet notes that unlike Camilla, Kate is the mother of a future king, her eldest son George, "which means her influence is felt wider and into future generations."
In line with this reasoning, Kate's power has been on greater display in recent months as she made a surprise Eurovision appearance in a tape of her playing piano, and featured in a behind-the-scenes video with her family before the coronation. And, the royal expert claimed that Kate was given as many coronation invitations as she wished, making "her one of the most powerful Princesses of Wales in British history." Tell us who you think is the most powerful royal woman royal fans!
Be sure to catch up on everything happening with the royal family. Come back here often for royal family news and updates.