Royal Family News: Psychic Sees Trouble For Prince Harry, Meghan Scores Her Own Talk Show
British royal family news divulges that a medium is making statements about the royal family and we think that fans will want to sit up and take notice. What does the psychic predict for Prince Harry and Meghan Markle? In a word, trouble.
Royal Family News – Prince Harry and Meghan Markle And Megxit
Prince Harry and Meghan Markle married in 2018 and defected from the monarchy in 2020. Since then they have made grand fools of themselves, clowning in project after project, like Harry's memoir Spare and Meghan's atrocious Spotify podcast. They now live in Montecito, California, with children Archie and daughter Lilibet.
Royal Family News – Prince Harry and Meghan Markle In 2023
Craig Hamilton-Parker is a psychic who has been dubbed the "new Nostradamus." The outlet reports that he predicted the pandemic, Brexit, Donald Trump's presidency, King Charles III targeted by egg throwers, and the death of Queen Elizabeth II.
He told The Mirror that he thinks Meghan and Harry's fairytale is due for bumps in the road. In short, he sees them breaking up. As a result Harry the Duke of Sussex becomes 'deeply troubled' but Meghan scores, "her own talk show similar to Oprah Winfrey."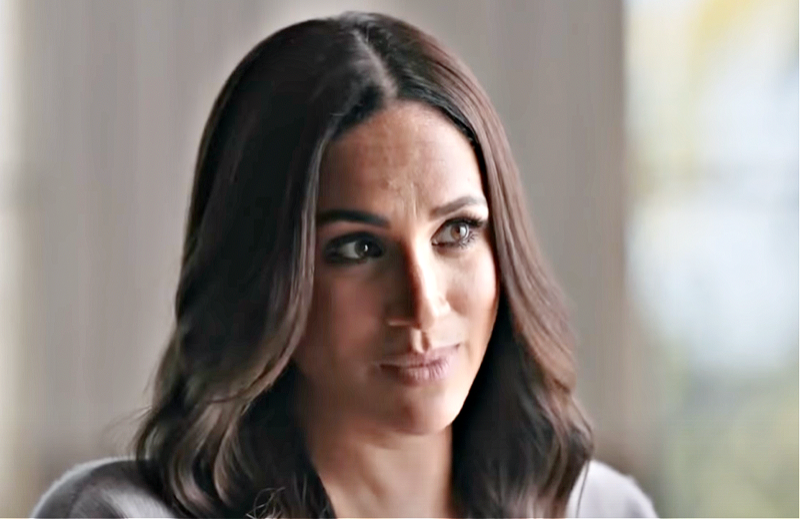 Royal Family News – Meghan Gets Talk Show?
The psychic also sees major things happening for other royals. Craig thinks that Prince Charles will lead a reformation, but has, "feelings about the psychological health of King Charles later in the year after the coronation."
And what becomes of Prince Andrew, the disgraced royal and king's spare brother? Craig reportedly said: "When in contact with my spirit guides, Prince Andrew appeared, and something awful happened to him. I think he will go through a psychological breakdown. It hits him with the death of his mother, and I see King Charles turning against him."
Royal Family News – Andrew Hit Hard?
After this sad news, Craig has good news to report about everyone's favorite princess, Kate Middleton. According to him, the gracious mother of three will carry out a "spontaneous" but "touching" act.
At the moment Kate is being lauded for her charity work, in particular her efforts to support early childhood development. Tell us royal fans, do you think the psychic is spot on or full of the proverbial horse feathers?
Be sure to catch up on everything happening with the royal family. Come back here often for royal family news and updates.