Royal Family News: Queen Camilla Enraged Princess Anne By Changing Her Title
British royal family news divulges that King Charles and Queen Camilla were crowned in a lavish ceremony on May 6 at Westminster Abbey.
The entire day was magnificent and historic but there were one or two hiccups. Did you hear the one about Princess Kate and Camilla meowing at each other? Let's dissect this dish and see what really happened between the two most powerful royal women.
Royal Family News: Kate Middleton Is a Princess
On the day of Charles' coronation tension between Kate and Camilla surfaced when "the Princess of Wales seemed visibly upset with Camilla and opted not to curtsy her at the ceremony," according to CheatSheet.
One royal expert thinks that Kate was also disappointed that just four members of the Middleton family were present, but Camilla had over twenty members of her family at the ceremony.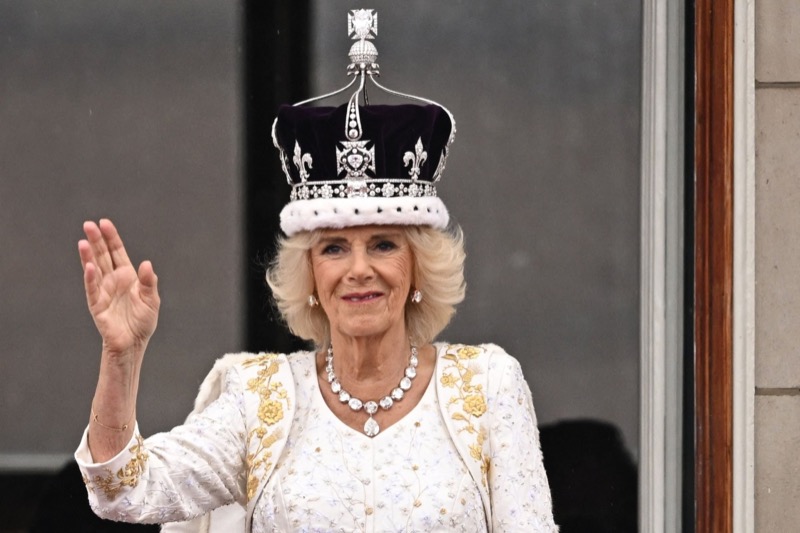 The outlet alleges that this has the potential to create a royal feud but apparently Kate is not the only royal female to have a problem with Camilla who the media nicknamed Coronationzilla.
It's been reported that Princess Anne "confronted Camilla regarding her title change." It seems that before the ceremony, Buckingham Palace announced that Camilla would drop her title of Queen Consort and instead go with the title of Queen, causing some disdain with Anne saying something about it during the dinner.
Royal Family News: Camilla's Title Change
According to Express, a royal source spilled that Anne told Camilla that she would always call her Queen Consort, despite the title change with the forthright Princess saying: "You're not Queen, you're the Queen's Consort."
Royal pundit Tom Bower told the Daily Mail's Dan Wootton that Kate not curtsying to Camilla could be a sign of tension between the two royals.
Royal Family News: William Upset With Camilla?
Bower explained "If you look at the Coronation footage, as the King and Queen leave the thrones and head for the exit of Westminster Abbey, you'll see that everyone bows and curtsies to the King and no one moves a limb, a muscle, when Camilla passes. And that's because they were angry with her. No one moves."
\\\
Beside Kate and Anne, Bower stated that Prince William was also not pleased with his stepmother, noting that the future king "did not mention Camilla at the coronation concert the next day."
Bower sees this as "a clear indication that tensions were present between the families." Tell us royal fans, is there tension between the royals and Camilla?
Be sure to catch up on everything happening with the royal family. Come back here often for royal family news and updates.
Editorial credit: Salma Bashir Motiwala / Shutterstock.com