Royal Family News: Sarah Ferguson Once A Royal "Black Sheep" Now Duchess Of Dollars
British royal family news shows that if Sarah Ferguson the Duchess of York can turn a corner from infamous scandal (think public toe sucking) there could be hope for Harry and Andrew. She still lives with her ex husband Disgraced Prince Andrew and recently made the rounds in America promoting her latest book.
Royal Family News: Sarah is Fergi
As such Sarah Ferguson has come a long way from being a favorite tabloid target. Fergie has written children's and historical romance novels and her latest is the latter, "A Most Intriguing Lady." It's the follow-up to her 2021 Victorian romance, "Her Heart for a Compass." Both books contain snippets of her real life escapades.
Her PR stops in the U.S. included "Good Morning America" "The View" and "The Kelly Clarkson Show" all top shelf brands the Markles would drool to be on. Royal expert Kinsey Schofield told Fox News Digital, "When it comes to tabloid scrutiny, Sarah is a living example of 'keep calm and carry on. The criticism hurt her, but it also motivated her, and she turned that disappointment into dollars!"
Royal Family News: Sarah Is Duchess of Dollars
Schofield called Sarah's PR tour "a thoughtful and clever solution to her financial woes."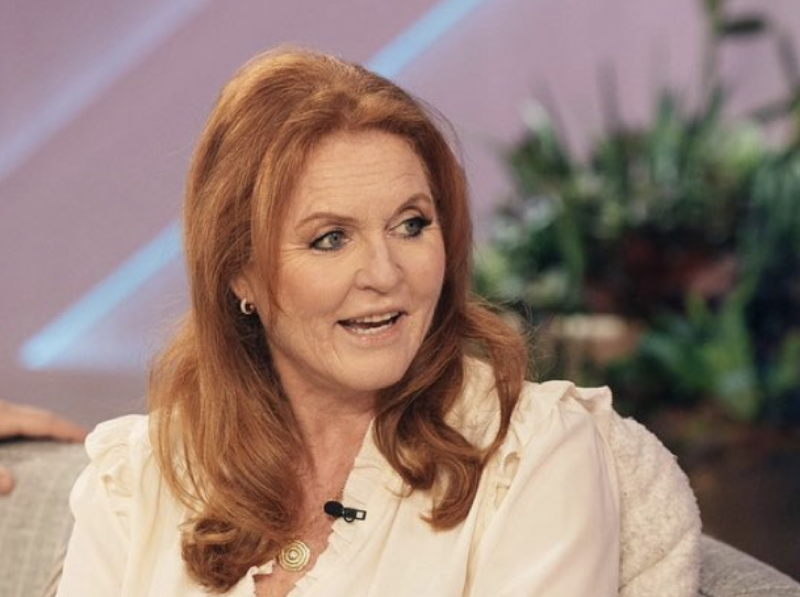 She added "She intended to not embarrass or disrupt the royal family with her professional pursuits. She did so by pursuing employment in a foreign country." Either that or no UK outlet booked her.
And that statement is not quite true, last week Sarah made headlines for her association with a pedophile investor. Oh my. Maybe ginger tiger stripes really don't change?
Royal Family News: Sarah Had a Icky Scandal
Despite her rowdy past Sarah does have the sheen of respectability. Her father was Maj. Ronald Ferguson, a polo manager for King Charles. "She is a descendent of 17th-century monarch King Charles II and her maternal grandmother was a Montagu Douglas Scott from the family of the Duke of Buccleuch."
And going way back, she actually worked. She was a sales executive in a London printing firm when she became engaged to Prince Andrew in 1986. Despite bagging her Prince Uncharming, "She faced intense scrutiny and criticism from the press in the early years of her marriage to Prince Andrew. She was ridiculed for her weight, her ill-fitting clothes and her lack of fashion sense with it being referred to as a 'no style zone.' She endured being ridiculed as the 'Duchess of Pork.'" She's come a long wouldn't you agree; and yet not that far as she's still cohabitating with Andrew living off the family dime.
Be sure to catch up on everything happening with the royal family. Come back here often for royal family news and updates.