Royal Family News: Very Bad News For Prince Andrew, Sarah Ferguson's Link To Sex Trafficking Ring
British royal family news divulges that just as disgraced Prince Andrew reportedly tries to regain a foothold in the bosom of the royal family, his ex and current cohabitator's link to an alleged sex trafficker has been exposed.
Sarah Ferguson the Duchess of York and Andrew are divorced but remain live-in buddies. Her association with a, "billionaire … accused of bankrolling a sex trafficking ring," is sure to raise the king's eyebrows.
The Daily Mail reports that Trammell Crow the alleged friend of Sarah Ferguson, is named in a US lawsuit, "alleged to have financed the enterprise which led to two women being abused."
Royal Family News: Sarah's Questionable Friend?
The news comes as Andrew still struggles to get from under the shadow of his own allegations of sexual abuse, a claim which he settled out of court, as well as his friendship with dead convicted pedophile Jeffrey Epstein.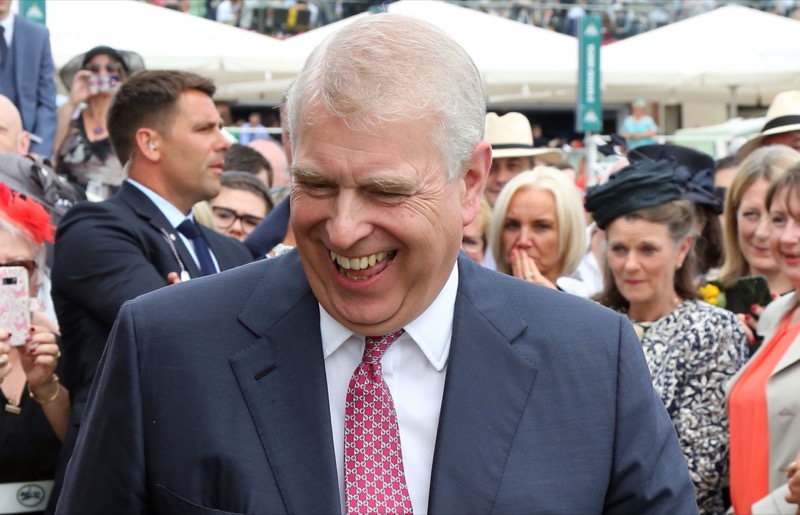 The Texan defendant, said to be worth £6bn, is the defendant in a lawsuit brought by Julia Hubbard and Kayla Goedinghaus who allege that, "the ring was run by a man called Richard Hubbard with the … financial assistance and influence," of Crow.
Royal Family News: Is Sarah Complicit?
Fergie and Crow share interest in "environmental issues." The lawsuit claims that Hubbard used, "force, threats of force, fraud, or coercion to compel Hubbard and Goedinghaus to engage in commercial sex acts," and claims that the defendants conspired together to commit offences including human trafficking."
The two plaintiffs assert that Hubbard forced them to take drugs including Xanax, "in order to force them to participate in sex acts."
The lawsuit maintains that Crow was instrumental to the sex trafficking ring's, "existence and long running success."
Royal Family News: Sarah Has a New Book Out
The claims against Crow in the lawsuit are lurid and include the statement that he kept, "lingerie rooms in each property he owned in which he kept a variety of lingerie for female guests to wear, as well as what he called 'stripper shoes.'"
Additionally, Crow is connected to, "sex parties and drug," but his lawyer Ken Stone dismissed the women's claims as, "Gossip column fodder."
Be sure to catch up on everything happening with the royal family. Come back here often for royal family news and updates.
Editorial credit: Mick Atkins / Shutterstock.com