Russell Brand Made Out With Meghan Markle And Won't Let Her Forget It
Meghan Markle has kissed a few frogs in the past, and one of them won't let her forget it. Russell Brand has locked lips with Prince Harry's wife, and he loves reminding the Royal Family about it.
First let's rewind, why on Earth would anyone willingly make out with Russell Brand? Apparently, Meghan Markle was an extra in his 2010 movie Get Him To the Greek.
At one point in the movie Russell Brand made his way through a crowded party and grabbed a random brunette and kissed her, that random girl was none other than Meghan Markle.
Russell Brand Is Excited He Kissed A Royal Family Member
According to Brand, the scene was scripted and left out of the final cut, but there are still clips of it floating around the internet.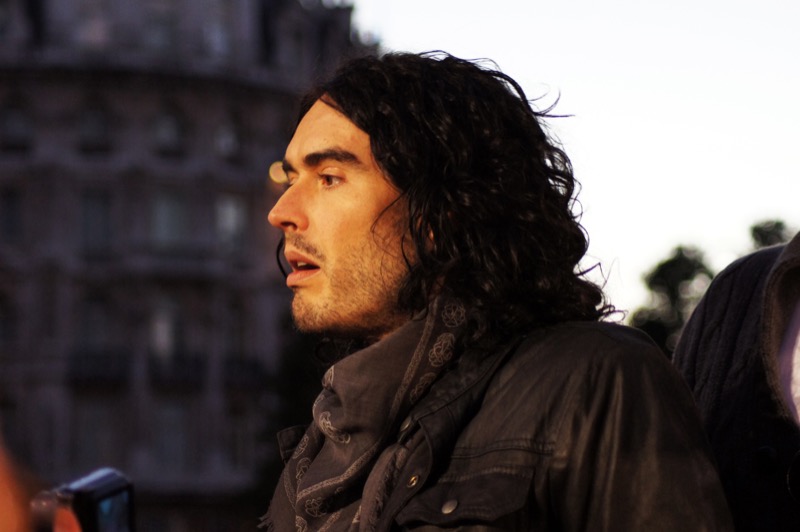 Here's where it gets hilarious. Meghan Markle was such a D-List actress at the time, Russell Brand didn't even remember kissing her and had no idea who her name was.
If the internet detectives hadn't found clips of the kiss and posted them everywhere, Russell wouldn't have even known nor remembered that he has kissed the Duchess of Sussex.
As it turns out, not all press is good press. Meghan Markle should have been thrilled that she was being linked to a major star and actually had proof she had appeared in something other than Suits.
Russell Brand has become blacklisted in Hollywood and was accused of raping multiple women over the course of his career.
Meghan Markle Kissed Russell Brand
Yikes. Meghan Markle has horrible luck, the one celebrity she can be linked to semi romantically is currently one of the most hated stars in the industry.
It's hard to keep your Mother Theresa act afloat when there are photos being passed around of you kissing an alleged sexual predator.
Did you know that Meghan Markle was in Get Him To The Greek? Let us know what you think about the Russell Brand drama in the comments below and keep checking back here for more Royal Family news and updates.
Editorial credit: Chris Harvey / Shutterstock.com