Thomas Markle SLAMS Daughter Meghan Markle, Compares Himself To King Of England!
Meghan Markle continues to face challenges in her relationship with her father Thomas Markle. And in a recent appearance on Good Morning Britain, Thomas called the Duchess of Sussex cruel for blocking him from his grandchildren.
Learn what else Meghan's father alleged about his daughter. And keep reading to discover how and when their relationship went downhill.
Thomas Markle Slams His Daughter Meghan
Meghan Markle's father Thomas appeared on Monday's episode of Good Morning Britain. And as he talked to the hosts, Thomas complained that the Duchess of Sussex treated him unfairly.
But after his comeback from a stroke, Thomas told the show's hosts Susanna Reid and Richard Madeley that he wants to move on after his rocky past with his daughter, according to the Express.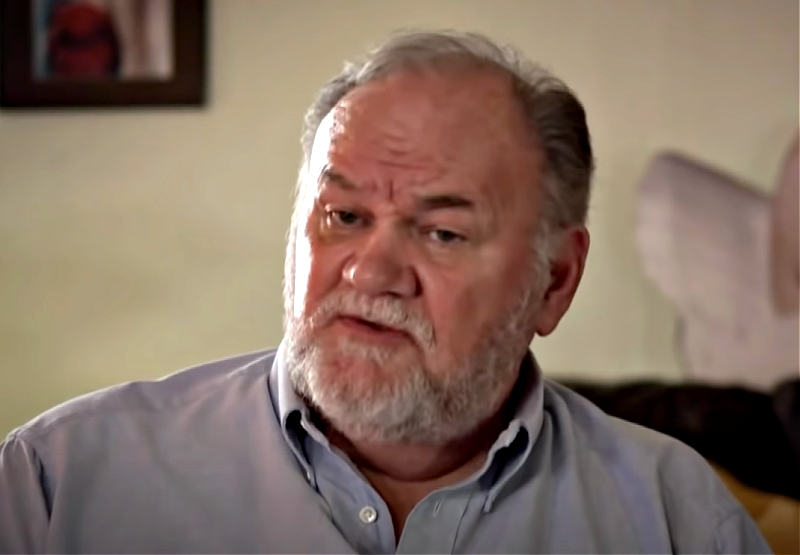 Looking back, Thomas shared that he spent no time with his daughter Meghan or her husband Prince Harry in the last five years. And he recalled their last conversation taking place during his hospital stay. That medical scare occurred prior to Meghan's and Harry's elaborate royal wedding.
And Good Morning America host Richard took Thomas' side. "If that was me and I was on death's door for quite a few weeks and months and my daughter turned her back on me, I'd be heartbroken," stated Madeley. And Thomas agreed, calling his daughter "cruel" for allegedly keeping him away from his grandchildren.
'Meghan is punishing Thomas for doing exactly the same thing that she has done.'

'She owes nothing to her father but everything to herself and her children.'

Does Thomas Markle deserve to meet his grandchildren? pic.twitter.com/TVCgysC8RZ

— Good Morning Britain (@GMB) September 18, 2023
Thomas Markle Compares Himself To King Of England
But Markle shared that he feels "heartbroken. I'm very upset by it as well," he added. "Because this is a cruel thing to do to a grandparent." And Thomas then compared himself to King Charles, stating, "not just to me but to the King of England as well."
Because Thomas and Meghan no longer talk directly, Susanna invited him to share what he wished that he could tell the Duchess of Sussex. And Markle begged, "Put the past behind us and allow me to see my grandkids. In California, I can actually sue to see them but I don't want to do that. The other thing is that I've done nothing wrong."
And Markle then described himself as a loving father. Claiming that his daughter knows that because she lived with him, Thomas added, "There is no excuse for her to treat me this way, no excuse to treat the King that way as well. It's no excuse to treat grandparents that way."
However, problems between father and daughter began when Thomas stole the spotlight prior to the royal wedding. For instance, he staged paparazzi photos preparing for the ceremony.
But Markle also insisted that his daughter has changed. And when asked if Harry deserves the blame for that change, Thomas admitted, "I don't know if I blame her or Harry. I think she has an influence on Harry more than he does on her."
Tell us what you think. Do you feel that Meghan Markle should let her father spend time with her children? And after you share your views, check back on our site for more royal family news.