90 Day Fiance Fans React To Debbie Aguero Leaving Oussama
90 Day Fiance star Debbie Aguero might be one of the first of the TLC cast to actually see ten million red flags and wise up to them. When fans saw her getting the heck away from Oussama, they breathed a sigh of relief. But, was it the end? Did she head back to sanity and safety with her son, Julian only to return to Morocco?
90 Day Fiancé

Spoilers – Julian AgueroVowed To Fetch Debbie Aguero

Recently, Julian posted up a photo of his passport and claimed that he was going to Morocco to put his boot on Oussama's behind. Well, as the show was filmed ages ago, fans wondered why she might still be in Morocco. The only thing that fans can think, is that she went back there after leaving. Well, as he can't give away spoilers, others theorize that he just leaked old info that his mom finally got out. Whatever, fans were just thrilled to see her packing her bags.

90 Day Fiance fans really fell in love with Debbie. She's way older than Oussama, and all they had in common was a love of poetry. Attractive and seemingly pleasant, TLC fans immediately warmed to her on Season 4 of The Other Way. Actually, that's unusual with women who are much older than their partners. So, fans were furious at the way Oussama treated her. They begged her to leave and finally, she did.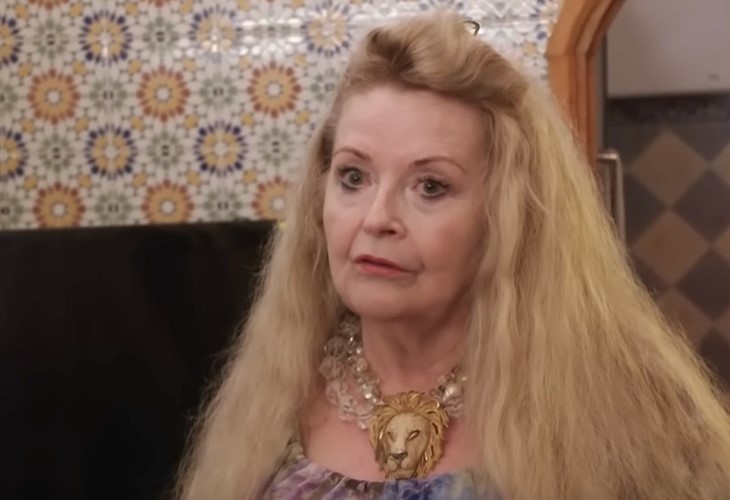 90 Day Fiancé

Spoilers – 'The Smartest Woman?'

@Uncensored90day shared a screenshot on Instagram, that showed Debbie pushing loads of suitcases away for the airplane out of Morocco. The title of the meme said, "The smartest woman on 90DF says…" What did she say? Well, "I'm getting out of here. Come hell or high water." Then in the caption, the admin wrote, "Best decision ever! Go Ms. Debbie!."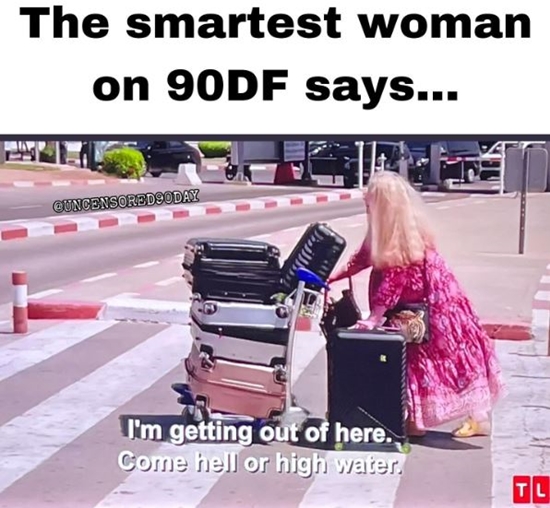 90 Day Fiance fans were quick to chip in their thoughts. Here's what some of them said:
Finally someone who listens to the red flags .

She's looking cute doing it ❤️.

Team Debbie ❤️ never look back keep going.

She didn't look back. I hope she stays away from that loser.

Dear Lord I hope she does not go back to him!! She deserves so much more!"
90 Day Fiancé

Spoilers – Did Debbie Aguero Get Home And Stay There?

90 Day Fiance fans saw that just hours after the show, Julian posted a video about his mom. In it, he laughed about people thinking there were tickets to Morocco. Anyway, fans loved that she was with her son. One of them wrote, "I'm glad she's back safe haha now don't let her out!"

Meanwhile, another follower said, "Debbie is my favorite person to have been on 90 Day Fiancé ❤️ I want to give her a big hug. You're lucky to have a mama like her Julian."

Are you happy to see Debbie Aguero is probably home and safe in the USA? Shout out in the comments below.

Be sure to catch up on everything happening with the TLC franchise right now. Come back here often for more 90 Day Fiance: The Other Way spoilers, news, and updates.