90 Day Fiance Influencer Paul Yates Ends Up At The Police Station
90 Day Fiance alum Paul Staehle was reported on social media as missing. Influencer, John Yates, who referred to him as a friend went into overdrive on a three-day marathon to try and locate him.
Well, for his efforts, the former TLC star allegedly went to the police to file charges and John ended up at the police station. Clearly, being an influencer comes with some danger.
90 Day Fiancé Spoilers – John Yates Was Dragged Into The Missing Saga?
Thousands of people saw Karine's post about her husband being missing and she shared photos of her children and herself mourning the good times. Her post was in the past tense, and a lot of people feared Paul was dead.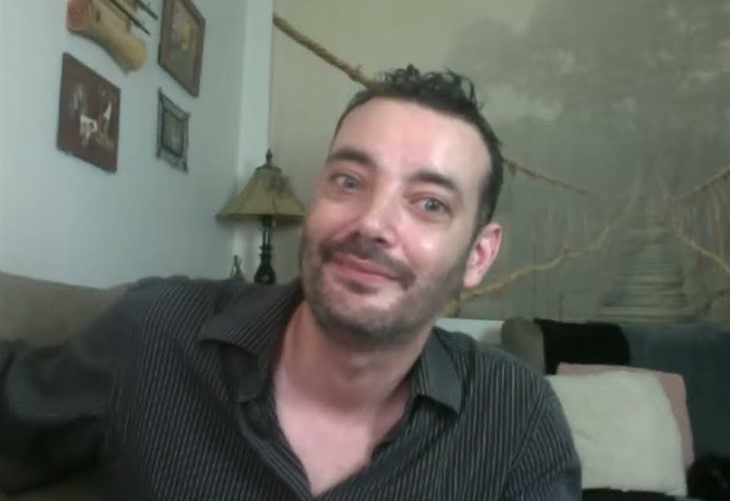 Liaising with Edna, Paul's mom, and other TLC stars, he put into action a whole range of measures to find out the truth of the matter. Anyway, it seemed that the estranged husband of Karine was in some danger. So, it was a relief when he was found alive.
90 Day Fiance fans heard that Paul Staehle declared he was missing. Plus, he denied it was a hoax. Then along came a warning to John Yates that he might get himself dragged into a case against the TLC star.
It's not exactly clear how Brazillian cops allegedly decided he was involved, but a person told him that there was an "investigation" going on in Brazi. They claimed that John's live posts and calls were logged by the police. It seemed that whatever investigation was going on, John was viewed as an accomplice.
90 Day Fiancé Spoilers – Paul Staehle Files Charges Against John Yates?
In a strange twist, the influencer ended up at the police station, but not about being an accomplice wanted by the Brazilian cops. Sharing screenshots, it seems that Paul Staehle and his mom want to press charges for who-knows-what. The text message revealed that they were told that they have grounds for it. Perhaps they are angry because John had asked Edna if it might be a hoax.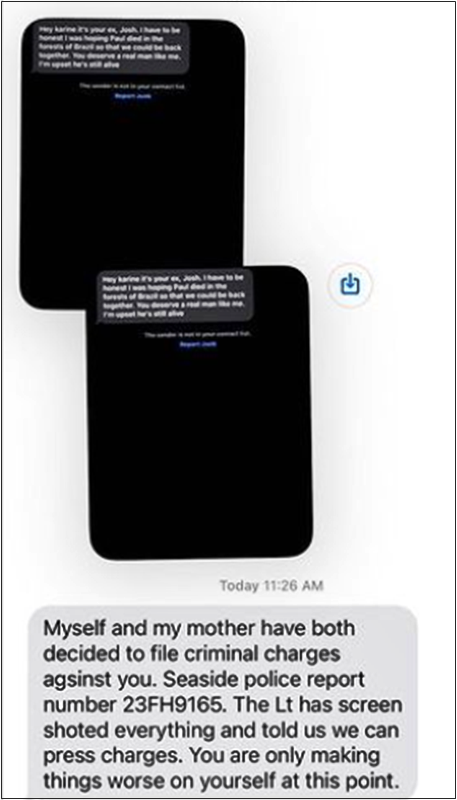 90 Day Fiance influencer, John, was naturally shocked and angry. He shared another screenshot where he told Paul that if Karine hadn't intimated he was dead or missing, then none of this drama would have happened.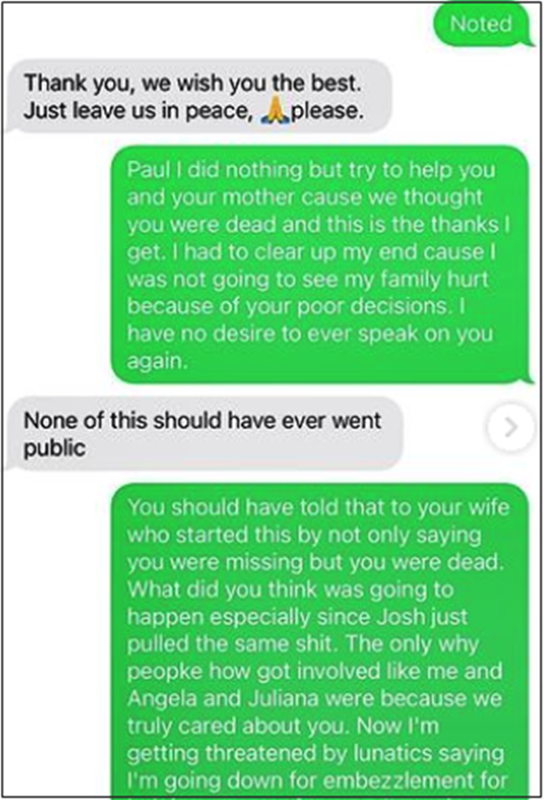 Clearly terribly upset by the whole thing, John blasted his former friend in his his caption.
90 Day Fiancé Spoilers – Regretful John Yates
In his caption, the regretful 90 Day Fiance influencer said:
This is what you get for trying to help a deranged family. I just got back from my police station – I showed them everything that was going on. I have blocked everyone in the Staehle family I want absolutely no part of their bullshit you'll never see me say another word about them again. Good luck with your next staged death, DV incident and whatever future crimes and stunts you plan on pulling."
What are your thoughts about John ending up at the police station after he tried desperately to find Paul? Do you hope to never hear from Paul Staehle ever again? Sound off in the comments below.
Be sure to catch up on everything happening with the TLC franchise right now. Come back here often for more Day Fiance spoilers, news, and updates.