90 Day Fiance: Before The 90 Days Spoilers: Jasmine Pineda Shocks Fans As She Asks Gino Palazzolo Back After Dumping Him
90 Day Fiance: Before the 90 Days spoilers reveal that even after Jasmine Pineda dumped her fiance, Gino Palazzolo, she is doing her best to get him back. In fact, during their huge fight, Jasmine actually told him that she had cheated on him a month ago with her ex-boyfriend, Dane. She then compared their sexual performance and said some very hurtful things. In the latest clip for the next episode, Jasmine will end up apologizing to Gino, but how will he react? Let's find out more.
90 Day Fiancé Spoilers – The Explosive Fight
When Gino told Jasmine that his family are the most important people in his life right now, she got very upset. She feels like no matter what, he should love her more than his family and she should be the most important person for him.
He told her that when they get married, she will be, but she is scared that she will move to the States and be left alone if something were to happen to him. This really set her off.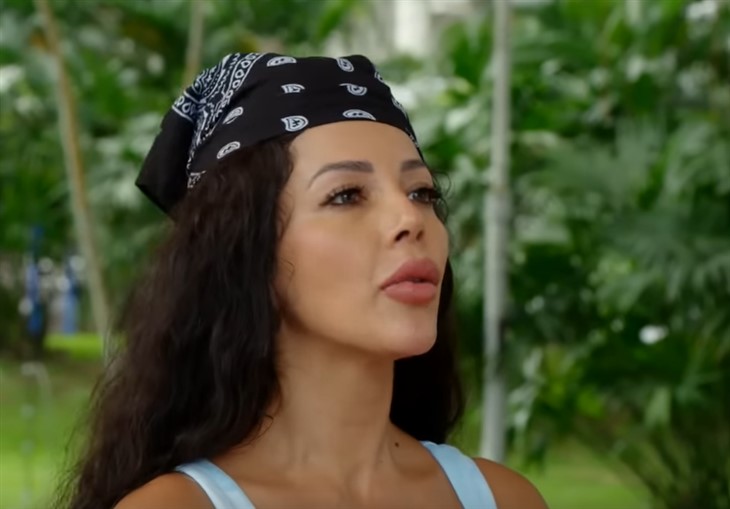 She told Gino that not only did she and Dane sleep together, but they also made a sex tape! Jasmine told him that she was done with their relationship and stormed off.
Of course, Gino got upset because of everything that she said and he told the cameras that he guessed it was over.
Gino told the cameras, "At this point, I'm not really feeling like anything's going to change. I just… I'm confused."
90 Day Fiancé Spoilers – Jasmine Pineda's Proposal To Gino Palazzolo
When Jasmine stormed off, it seemed as if she finally realized that she had acted irrationally. She went to speak to Gino about things and she did admit that she said some very hurtful things to him.
She will get down on one knee and tell him that she promises to change. Then she pulls out the engagement ring that she told Gino she lost and proposes to him!
Jasmine told Gino, "I'm sorry for being a b***h and wanting to upgrade this ring. Because, you know what? In my eyes and for me, this ring is priceless and not even all the money in the world can buy it because this is from the love of my life. So, Gino, will you take me back as your fiance one again? Will you marry me?
Will Gino get back with Jasmine or will this be the end of them? We will have to wait and see what happens on the next episode of 90 Day Fiance: Before the 90 Days.
Be sure to catch up on everything happening with 90 Day Fiance: Before the 90 Days right now. Come back here often for 90 Day Fiance: Before the 90 Days spoilers, news, and updates.