90 Day Fiancé Star Angela Deem Finally Wears An Outfit Fans Love
90 Day Fiancé fans know that Angela Deem has undergone multiple plastic surgeries, but many argue that this hasn't changed her personality for the better. Additionally, her outfits are often either sloppy or too young for her. However, Angela was recently spotted in Canada wearing an outfit that caught the attention of fans. They complimented her stylish look and praised her for making such a positive change.
90 Day Fiancé Spoilers – Angela Deem Changed Her Appearance
Angela Deem approached cosmetic surgery with vigor despite Michael Ilesanmi being unhappy with her spending so much money. With the help of liposuction and cosmetic enhancements, she gained a newfound confidence. However, fans felt that her outfit choices often failed to complement her new figure. Additionally, they hate it when she tries to dress younger than she is and then acts out like a 20-year-old.
Recently, 90 Day Fiancé fans saw Angela Deem on her trip to Canada, where she arrived in a bright red, low-cut jumpsuit. To top it off, she wiggled her booty and ground her groin in public, which many fans found offensive and downright cheap. However, her style has received praise in a more recent clip, where she was seen sporting a stylish outfit that fans loved.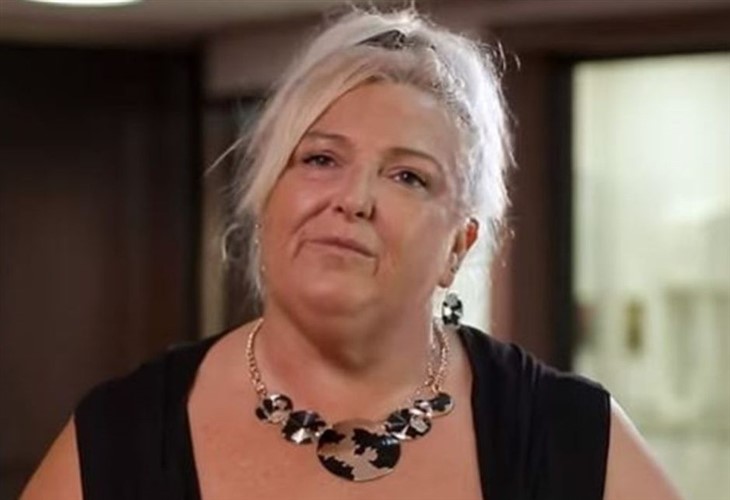 90 Day Fiancé Spoilers – Star Angela Deem Wows With Style
Another video of Angela Deem appeared on Instagram on April 24, where she wore a soft grey jumpsuit. Fans agreed that the outfit looked chic and sophisticated, and her video showed her being greeted in Toronto. Her caption read, "What a beautiful welcoming." Angela received an abundance of love and praise for her style, and for once, she wasn't the subject of derision from TLC viewers.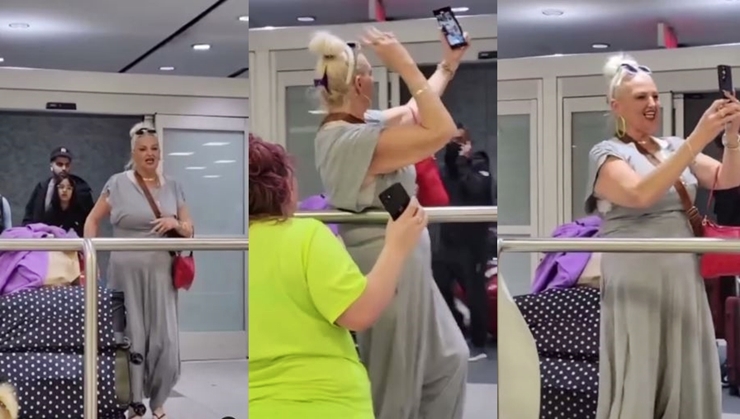 Angela Deem, from 90 Day Fiancé, surprised fans by sporting an outfit choice that was stylish and on point. Fans expressed gratitude for this rare fashion win and pointed out that if she takes care and behaves with a bit of dignity, she could truly be loved. At the moment, she seems to constantly be in a love/hate relationship with followers. Has her recent wardrobe change marked the beginning of a much-needed transformation in her public image?
90 Day Fiancé Spoilers – TLC Fans React To Angela's Style
90 Day Fiancé fans took to the comments and said some nice things about the TLC star's style. One of them wrote, "Now that is a respectable outfit for her body. She looks great."
Meanwhile, another follower opined, "The most appropriate outfit she's ever worn… EVER!!! And she looks great because of it ❤️."
MNore appreciation followed. Here's another comment: "That outfit is very flattering on you. Get every color lol that's what I do when something compliments my body well ‍♀️."
What do you think of Angela Deem in her new outfit? Do you like her style? let us know in the comments below.
Be sure to catch up on everything happening with the TLC show right now. Come back here often for 90 Day Fiancé spoilers, news, and updates