Khloe Kardashian Reveals She Had Cosmetic Procedure Done To Fill Her Cheek Indentation After Health Scare
On Tuesday, September 19, Khloe Kardashian revealed to her Instagram followers that she underwent a cosmetic procedure to fill the part of her cheek that was surgically worked on to remove her skin cancer.
This information came almost a year after the reality tv star shared that she had a tumor removed from her face.
Khloe Kardashian —The Removal Of The Tumor Caused A Cheek Indentation
Addressing her followers, Khloe said, "For those who do not know, I had a skin cancer scare on my face."
She went on to appreciate her doctor Dr. Fischer, "Not only did he remove the tumor and made sure that I am completely cancer free but he did such a f–king stellar job on making my scar as small and beautiful as possible."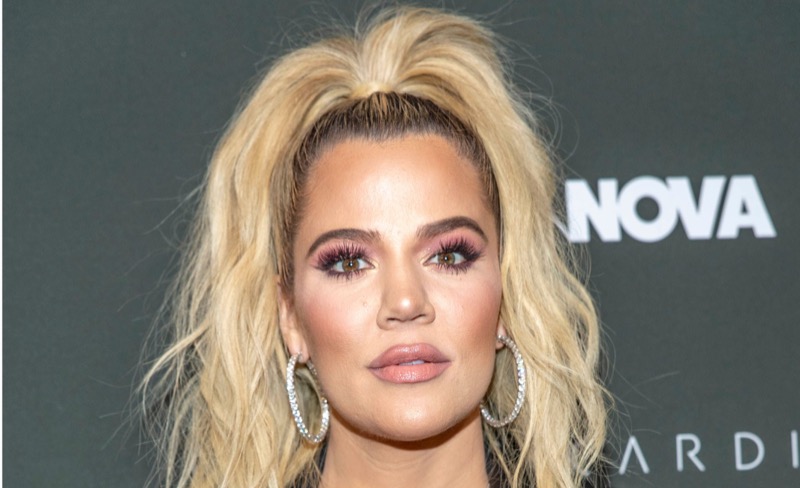 The mom of two shared a photo of the cheek in question to clarify what she's saying, "Not that we needed the arrow to show the huge indentation on the side of my face, but because we had to remove a tumor from my cheek, I was left with an indention."
With a heart full of gratitude, Khloe wrote, "I am definitely not complaining because I would rather have an indention than melanoma any day. I am so incredibly grateful to all the doctors who helped and continue to help me with my skin cancer journey."
Khloe Kardashian — Khloe Advices To Pay 'Attention To Our Skin And Our Body'
The "KUWTK" alum went on to share the better and after photos of her cheeks while adding, "This is my indentation before my Armenian tribe helped fill my cheek with the ok from Dr Fischer. I waited over nine months to get this filled by the way. Patience is everything and of course we have to make sure medically everything is all safe."
She continued, "I look insane in these pics, but I'm just happy that my face is slowly coming back together ha! I don't even know how else to word this."
She ended her writeup with a message to her followers to endeavor to put their health first, "I, for one, could not have imagined that that little speck on my face was melanoma. Since telling my story and talking about my experience," she wrote.
"I have received so many messages from people who felt compelled to go to the doctor for a check up! I never imagined that this tiny spec would turn into skin cancer and I can't fathom what could have possibly happened had I not gone to the doctor to get it looked at. Paying attention to our skin and our body, no matter how small, is so important."
Khloe Kardashian — On Khloe's Skin Cancer
Last year in October, the "Good American" founder Khloe Kardashian shared with her Instagram followers that she had a melanoma tumor removed from her face.
The revelation came after several of her followers noticed how she had been spotting different bandages on her face in her pictures.
She had to explain that she noticed a mole on her face which refused to disappear after seven months of its discovery so she had it removed, but it persisted.
"After noticing a small bump on my face and assuming it was something as minor as a zit," wrote Khloe at the time, "I decided to get it biopsied 7 months after realizing it was not budging."
She continued, "A few days later I was told I need to have an immediate operation to remove a tumor from my face, I called none other than Dr. Garth Fischer, a dear friend of my families and one of the best surgeons in Beverly Hills who I knew would take incredible care of my face."
Explaining that the bandage would be on her face for a while, she said, "So, here we are…you'll continue to see my bandages and when I'm allowed, you'll probably see a scar (and an indention in my cheek from the tumor being removed), but until then I hope you enjoy how fabulous these face bandages look."
Be sure to catch up on everything happening with Khloe Kardashian right now. Come back here often for all the Khloe Kardashian's spoilers, news, and updates.
Editorial credit: Eugene Powers / Shutterstock.com