The Blacklist Season 10 Spoilers: Episode 4 Brings The 200th Episode With A Unique MAJOR Triple Twist
The final season of The Blacklist is upon us and led by James Spader as Raymond "Red" Reddington. The upcoming episode, "The Hyena" will have Red continue to confront unparalleled danger.
The Blacklist Spoilers – Episode 4
The synopsis for the upcoming episode, "Red attempts to secure a late financier's fortune locked by a series of challenging clues; when a deadly assassin pursues the money, the Task Force bands together to protect the endowment's rightful heirs."
The unique twist is that "Younger" star Molly Benard will be guest starring in this episode in a three-part role, as triplets! She plays the late financier's daughters whose lives are in danger after the passing of their father when criminals are on the hunt to find a huge sum of money that he hid away. The task force will have to protect the triplets and it will prove to be a very difficult task.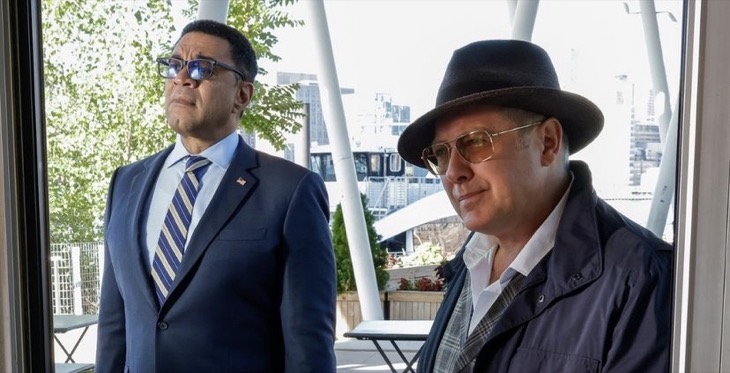 The triplets, Cordelia is living in a remote village in Bolivia where she focuses on her relief work, Alex has been off the grid for almost a year and Kendall was the CFO of her father's company. Looks like Kendall will be the easiest to reach, and probably be more of a focus in this episode.
Diego Klattenhoff stars as Donald Ressler, Hisham Tawfiq plays Dembe Zuma, Anya Banerjee is Siya Malik, and Harry Lennix stars as Harold Cooper, all in this episode alongside James Spader.
The Blacklist Updates – Why Is Reddington Involved In This Case?
We all know that Red doesn't need the hidden money, but we do know that Red gets involved when he wants to and he doesn't listen to anyone. This case might just be more than about the money. There will be more scenes between the new "besties," Robert Vesco and Red, and maybe, just maybe, some more intel on the Wujing storyline!
The final season promises to have Red in more danger than ever before with his covert role as an FBI informant being exposed and former Blacklisters banding together in a lethal desire to get their revenge on him. Red and the Task Force will be tested more than any other season before this one.
What are you looking forward to most for the final season of The Blacklist?
Stay tuned to The Blacklist on NBC and keep checking here frequently for all the latest news, updates, and gossip about all you're The Blacklist cast and spinoffs!