J.K. Rowling Says Her "Harry Potter" Fans Support Her Controversial Trans Comments
The "Harry Potter" author J.K. Rowling has been defending her 2019 controversial tweets in which she claimed that transwomen are not women, to not just her fans but the LGBTQIA+ community.
On Tuesday, March 14, in her podcast "The Witch Trials of J.K. Rowling," Rowling shared that despite lots of callouts and drags from people over all her rhetorics on Transwomen, some of her fans were absolutely happy with her comments and write-ups.
Rowling said, "I have to tell you, a ton of Potter fans were still with me, and in fact, a ton of Potter fans were grateful that I'd said what I said."
She went on to say, "Time will tell whether I've got this wrong. I can only say that I've thought about it deeply and hard and long and I've listened, I promise, to the other side. And I believe absolutely that there is something dangerous about this movement and it must be challenged."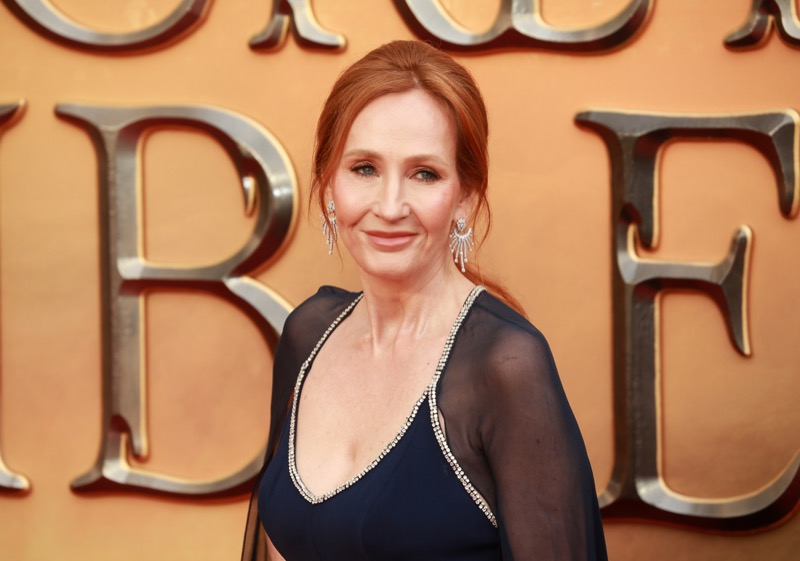 Rowling also addressed those that told her, "I have betrayed my own books" for speaking her mind. She said, "My position is that I am absolutely upholding the positions that I took in Potter."
She also added, "My position is that this activist movement, in the form that it's currently taking, echoes the very thing that I was warning against in Harry Potter."
J.K. Rowling — Why Rowling Spoke Out On Sex & Gender Issues
Three years ago in 2020, Rowling took it upon herself to read out the essay she wrote. Her essay explains why she became vocal about sex and gender issues.
Her essay which was titled: "J.K. Rowling Writes about Her Reasons for Speaking out on Sex and Gender Issues," explains that all she wants is the safety of transwomen.
"If you could come inside my head and understand what I feel when I read about a trans woman dying at the hands of a violent man, you'd find solidarity and kinship," wrote Rowling.
"I have a visceral sense of the terror in which those trans women will have spent their last seconds on Earth, because I too have known moments of blind fear when I realized that the only thing keeping me alive was the shaky self-restraint of my attacker."
She continued, "So I want trans women to be safe. At the same time, I do not want to make natal girls and women less safe. When you throw open the doors of bathrooms and changing rooms to any man who believes or feels he's a woman — and, as I've said, gender confirmation certificates may now be granted without any need for surgery or hormones — then you open the door to any and all men who wish to come inside. That is the simple truth."
Prior to Rowling's essay reading, she responded to a tweet that said, "creating a more equal post-COVID-19 world for people who menstruate" in June 2020, and her response as usual didn't sit well with her fans.
Rolling's response to the tweet was, "People who menstruate.' I'm sure there used to be a word for those people. Someone help me out. Wumben? Wimpund? Woomud?'" She further said, "If sex isn't real, there's no same-sex attraction."
She also added, "If sex isn't real, the lived reality of women globally is erased. I know and love trans people, but erasing the concept of sex removes the ability of many to meaningfully discuss their lives. It isn't hate to speak the truth."
To date, Rowling has never faltered in her stance on the transwomen matter.
J.K. Rowling — Rowling's Response To "RIP" Hashtags
Rowling revealed in her podcasts that she has seen tweets claiming to hold her accountable for everything, and has also been receiving countless death wishes ever since she spoke up.
She said she has "literally lost count" of how many times she has seen tweets bearing the hashtag #RIPJKRowling.
To that, Rowling said, "I don't call that being held accountable. If you want to debate with me, I am absolutely open to that. And I think I have proven that I'm very willing to engage on the ideas, but I notice a remarkable disinclination to engage on the ideas."
She continued, "The response is, 'Well, we can't listen to you. You are evil. You must not be listened to.' That to me is, intellectually, incredibly cowardly. I don't believe that any righteous movement behaves in such a way."
"Some of you have not understood the books. The Death Eaters claimed we have been made to live in secret and now is our time. And any who stand in our way must be destroyed. If you disagree with us, you must die,"
"I am fighting what I see as a powerful, insidious, misogynistic movement that I think has gained huge purchase in very influential areas of society. I do not see this particular movement as either benign or powerless. So, I'm afraid I stand with the women who are fighting to be heard against threat of loss of livelihood and threats to their personal safety.'
Be sure to catch up on everything happening with J.K. Rowling right now. Come back here often for all the J.K. Rowling's spoilers, news, and updates.
Editorial credit: Fred Duval / Shutterstock.com