Meet The Young and the Restless New Kyle!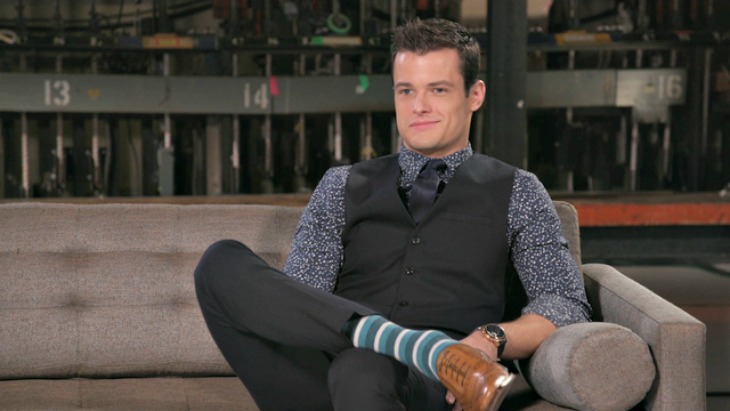 It Fans have seen a new face in Genoa City! Michael Mealor has started his new role as Kyle. And apparently, the young talented actor is excited to hit the ground running.
According to CBS Soaps In Depth, Michael is very excited about this opportunity and a new chapter in his acting career. He also says that working with the cast and crew has been a very smooth transition.
He told the publication, "Everybody from behind the cameras to the actors, there are just no egos or that 'you have to earn my respect' kind of thing. It's an amazing and creative environment. They truly want you to flourish over here."
Also, Michael says that he's very aware of the fact that he has some big shoes to fill in. After all, Kyle has a very long, and if not complicated history on the show. For Michael, it was just a matter of where to start first.
LOVE Y&R? SUBSCRIBE TO OUR THE YOUNG & THE RESTLESS NEWSLETTER, HERE!
Michael said, "I did as much research as I could, but as far as watching episodes of the show, there are over 11,000 of them, so where do I even start? I've been talking to one of the producers on the set and he's been giving me some history. I also watched a video that has interviews with the actors who have been here forever and there were also clips of some very important scenes, so that gave me a huge education. Other than that, they've really been excited about me taking Kyle where I want to take him."
The Young and the Restless airs weekdays on the CBS network. Drop us a line with your thoughts and comments below. Also, don't forget to check back with Soap Opera Spy for all the latest news, updates and spoilers on The Young and the Restless along with all of your favorite daytime television shows right here!
As always, more detailed spoilers and a full collection of pictures for the week in question will appear here,when there will be more clues and hints over exactly what's going on.
The Young & The Restless airs weekdays on the CBS network.
---
Read more news, spoilers, and gossip on our The Young & The Restless homepage
Want up-to-the-minute soaps news, spoilers, and gossip on your social feeds? Just hit 'Like' on our Facebook page and 'Follow' on our twitter