The Young and the Restless Early Weekly Spoilers: Hidden Enemies, Biz Challenges, Danny's Triangle
The Young and the Restless spoilers for the week of October 2 are in. Fans can expect Nikki Newman (Melody Thomas Scott) to face challenges at Newman Media.
The Young and the Restless Spoilers Highlights
Plus, a mysterious stranger arrives in Genoa City, which is Claire Grace (Hayley Erin). Fans can also expect Danny Romalotti (Michael Damian) to face a triangle, but that doesn't necessarily mean it's romantic in nature. Keep reading to find out what is coming up in the CBS soap opera.
Season 51 Debut
Y&R spoilers for the week of October 2 reveal that it lines up with a special milestone for the CBS soap opera. October 3 marks the beginning of season 51.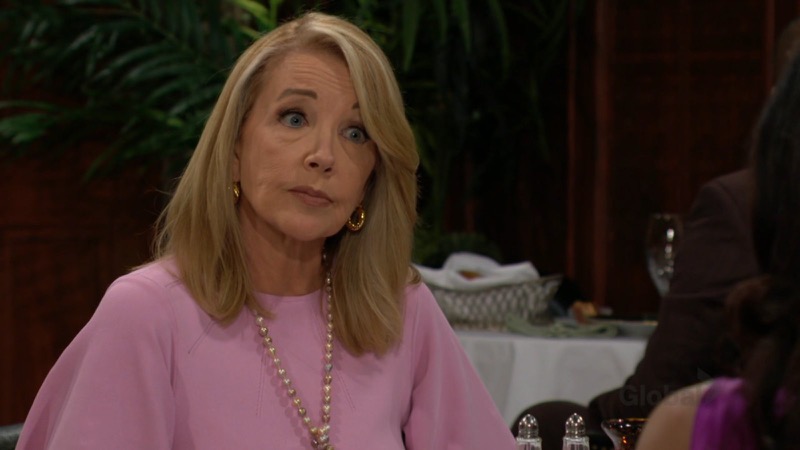 There was a press release that teases what to expect in season 51. Keep in mind that some of this might not air for a while, but still should be noted. The full press release can be viewed at Paramount Press Express.
"Daytime's #1 drama, the Emmy Award-winning THE YOUNG AND THE RESTLESS, begins its 51st year on television this fall, returning Tuesday, Oct. 3 as CBS' longest-running scripted series. This season, Victor Newman (Eric Braeden) fights to protect his legacy at all costs while an unexpected adversary challenges Nikki. Viewers will be treated to returns from fan-favorite characters Mamie Johnson (Veronica Redd), who has unfinished business with rival Jill Abbott (Jess Walton), and Danny, who finds himself caught between ex-wives Phyllis Summers (Michelle Stafford) and Christine "Cricket" Blair (Lauralee Bell, celebrating 40 years on the series). And Jack Abbott's (Peter Bergman) vow renewal with Diane Jenkins (Susan Walters) will be the perfect setting for romance, intrigue and family drama."
Y&R Spoilers: Hidden Enemies
During the week of October 2, fans can expect Nikki to face new challenges, both in her personal and professional life. Nikki is trying to handle Victor's explosive business bombshells, especially since Victoria Newman (Amelia Heinle) is reacting to it so strongly. Nikki is also trying to take the reins at Newman Media. However, Audra Charles (Zuleyka Silver) and Nate Hastings (Sean Dominic) could both factor into Nikki's upcoming challenges.
Nikki seems to focus on Audra as a real problem. However, it is teased that Nikki could face opposition from a surprising source.
Victor Newman's Promise
The Young and the Restless spoilers for the week of October 2 reveal that Victor will make a promise to Nikki. Now, this must have something to do with Victor's war with Victoria. Right now, Victoria is trying to assemble her army against Victor. While Nikki is trying to keep the peace, Nick Newman (Joshua Morrow) called Victoria out on her scheme. Could Victoria be onto something, though?
READ THIS: Find out what happens next on The Bold and The Beautiful.
In the meantime, Victor will probably promise Nikki that there is a good reason for playing Business Rollercoaster. Victor might even assure Nikki that by the end, the whole family will all stand united once again.
The Young and the Restless Spoilers: Week of October 2
During the week of October 2, fans will see Sally Spectra (Courtney Hope) confess to Nick. Plus, Nate will set down some ground rules. As for Danny, he will get torn between two ex-wives.
It is also teased that fans will meet a newcomer to Genoa City. The character is Claire Grace, which will be played by Y&R alum Hayley Erin. If the name sounds familiar, the actress played Abby Newman-Abbott (currently Melissa Ordway) several years ago.
However, this time, the actress is coming back as someone new. It is teased that Claire is a savvy and smart businesswoman who is very well put together. Everyone has secrets and connections, though, so stay tuned!
Which storyline are you looking forward to seeing the most? Share your thoughts in the comment section below. Remember to keep watching the soap on CBS or Paramount+ to find out what happens next.
Be sure to catch up on everything happening with Y&R right now. Come back often for The Young and the Restless spoilers, news, and updates.