Prince Harry & Meghan Warned, Be Successful Or Be Forgotten
British royal family news discloses that fresh off of their Invictus Games PR hijack, Prince Harry and Meghan Markle are being warned that the real world doesn't like failures.
Which royal expert reminded the Sussexes that success is the golden ticket in Hollywood?
Richard Fitzwilliams wrote in Express.co.uk that the royal traitors need to remember that the high stakes players they wish to be associated with don't suffer fool—nor failures.
Royal Family News: Sussexes Warned About Failure
Fitzwilliams cautioned the thirsty, designer-clad pair that Hollywood couldn't care less about titles, they crave the rich smell of success, something the Markles lack in spades.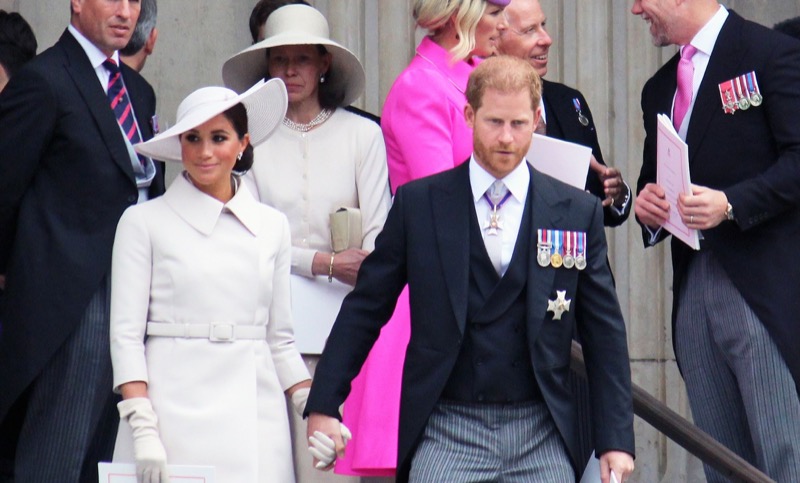 The Sussexes turned the Invictus Games into their own private red carpet last week, with their pet photographer Misman Harriman there to turn Meghan's every cheesy grin, blown kiss, and hug-arama into glossy mementos.
All that's well and good for the fame hogs, but do A-listers care about Harry and Meghan's takeover of an event meant to honor well-deserving service mean and women?
Royal News: A-Listers Unimpressed with the H & M Show
On Friday Harry had to settle for strangers singing Happy Birthday to him as his own family gave him a right royal snub.
Meghan sat during the serenade, with a Chesire cat smile broken out, but even she had to know the depths to which they have fallen, ignored completely by the royals on what should have been a triumphant day for Harold.
To say that their post-Megxit life has been a challenge is a gross understatement. This year alone Spotify cancelled them, and adding insult to injury called them "f****** grifters."
This stunning collapse showed that gloves are off and the world expects much, much more from the thirsty con artists.
Royal Family News: Markles Called Grifters
Newsweek polls underscore their failings, with Harry and Meghan's US popularity at all-time lows. Meanwhile, Gallup named his rival Prince William the most popular UK public figure.
Royal Family News: Markle Takeaway
Fitzwilliam is spot on writing that the Markles are their own worst enemies and that Harry's "image suffers because of his own behaviour.
The Sussexes seem unpredictable, bitter and untrustworthy. The challenge for Harry, as he enters his fortieth year is to find freedom in a more creative way." In other words, do better. Or at least act like you're trying.
Be sure to catch up on everything happening with the royal family. Come back here often for royal family news and updates.
Editorial credit: Lorna Roberts / Shutterstock.com