The Young and the Restless Spoilers: Arturo Keeping It All In The Family, Jumps From Nikki To Abby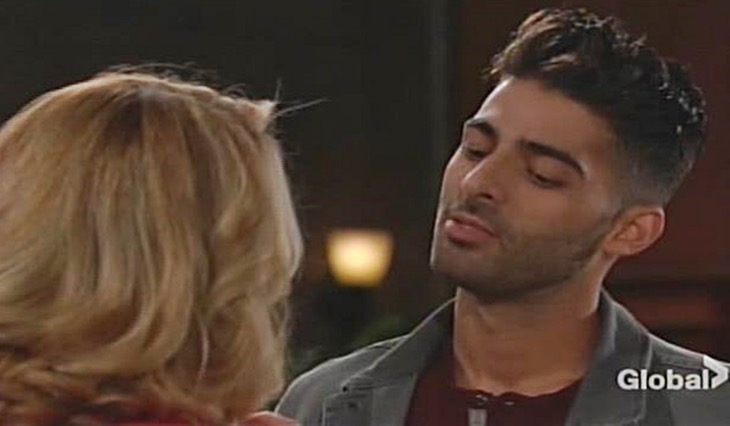 The Young and the Restless spoilers tease that Arturo (Jason Canela) is wasting no time romancing one millionaire heiress after another. As a matter of fact, his new conquest will have Nikki (Melody Thomas Scott) reeling.
Sources say that everything was fine between Nikki and Arturo until Victor (Eric Braeden) ended up in the hospital. And now instead of spending her every waking moment with the handsome handyman, Nikki is spending her time at her husband's bedside instead. Unfortunately, it's dampened the mood for her back at home with Arturo. Nikki decides to call off the hot and heavy romance for now.
Related: The Young And The Restless Spoilers: Sharon Pressures Nick About His Feelings, He Snaps At Her
Yet, Arturo doesn't seem to mind that Nikki has dumped him because he's already got another young, hot millionaire in mind. In other words, he's not wasting anytime working his way from one rich Genoa City female to another. Plus, Arturo is now used to a certain lifestyle. He can't go back to his mundane lifestyle after tasting what Nikki was willing to give him as her rich lady's boy toy.
Luckily for Arturo, it looks like Abby (Melissa Ordway) is available to now fill that void. And for Abby, the timing couldn't be any more perfect. She's notoriously unlucky in love and she happens to need a shoulder to cry on right now. When Arturo introduces himself to her at the bar, they hit it off right away. Little does she know though that the handsome man standing next to her happens to be her stepmother's sloppy seconds. Nikki won't be too pleased when she finds out about this!
The Young and the Restless airs weekdays on the CBS network. Drop us a line with your thoughts in our comments section below. And as always, come back to Celebrating The Soaps for all the latest news, updates and spoilers on The Young and the Restless and all of your favorite soap opera shows right here!
As always, more detailed spoilers and a full collection of pictures for the week in question will appear here, when there will be more clues and hints over exactly what's going on.
The Young & The Restless airs weekdays on the CBS network.
---
Read more news, spoilers, and gossip on our The Young & The Restless homepage
Want up-to-the-minute soaps news, spoilers, and gossip on your social feeds? Just hit 'Like' on our Facebook page and 'Follow' on our twitter