The Young And The Restless Spoilers: CONFIRMED-Cameron Kirsten Escalates, Genoa City's New Serial Killer?
The Young and The Restless spoilers and updates confirm Sharon Rosales' (Sharon Case) stalker, Cameron Kirsten (Linden Ashby) escalates, and becomes Genoa City's new serial killer. Linden Ashby confirmed on a Soap Opera Digest podcast that he's nothing like Jeremy Stark (James Hyde) and doesn't play mind games; he's plotting his kills from the start!
The Young And The Restless Spoilers – Moving In For The Kill
Sharon dropped an anvil when she told Nick Newman (Joshua Morrow) that Kirsten was toying with her and having his own twisted brand of fun before moving in for the kill! But according to Linden Ashby, he's not playing around for very long-people will start dropping dead from the start; this time will be different. He's just begun his reign of terror, although it probably won't be for long-he's already completed filming and it's likely he'll really be killed this time, although it's not certain.
He's been on the outside looking in to see Sharon's reactions to his gift of a blood stained champagne bottle and a postcard from Denver, Colorado where they met. But now that he's gotten a suite at the Genoa City Athletic Club, he'll start his kills for earnest.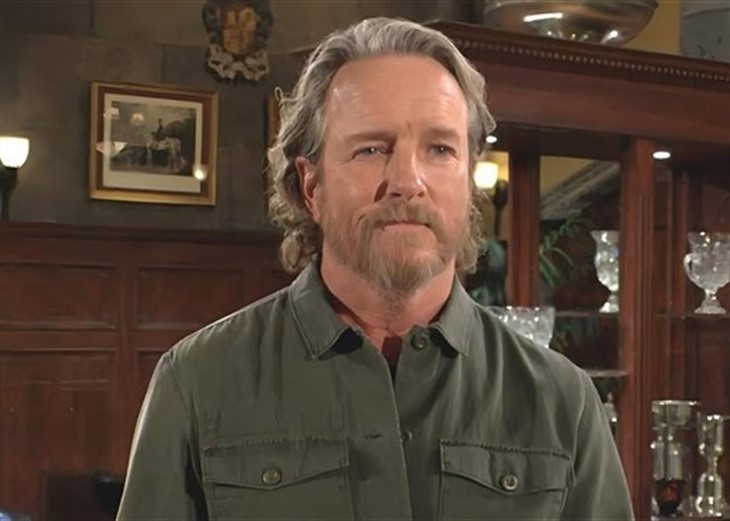 Y & R Spoilers – Will Beloved Characters Be Killed Off The Show?
It's impossible to predict if beloved characters will be killed off the show, but two things are known – Phyllis Summers (Michelle Stafford) is staying at the GCAC too. Her daughter Summer Newman-Abbott (Allison Lanier) has been visiting her there and she's Nick's daughter, and a preview shows Kirsten approaching his and Sharon's daughter. He meets Faith Newman, (Reylynn Caster) home on a college break, in Chancellor Park and recognizes her, although she doesn't know him. There's no way she could, he was put in prison before she was born, so he's obviously been stalking her online as well as Sharon-Sharon didn't own Crimson Lights back then.
The Young And The Restless Spoilers – It Ends In A Bloodbath
Ashby, who is married to Susan Walters who plays Diane Jenkins in real life, indicates his storyline ends in a bloodbath, and it's in a fight with Nick. Nick was Sharon's savior in the original storyline as well, only he snuck onto a plane when Kirsten was getting ready to go on the run with a scared Sharon. She was so scared she tried to jump out of the plane but Kirsten stopped her.
As Kirsten attempted to give Sharon a not so comforting hug, Nick jumped out from behind some curtains and started beating Kirsten down, and finally got a parachute on him. He pushed him out of the plane and contacted the authorities, after landing who picked him up after he'd forced him to walk miles through a cornfield on a broken leg!
Be sure to catch up on everything happening with Y & R right now. Come back here often for The Young and The Restless spoilers, news, and updates.