The Young and the Restless Promo Week of May 29: Cameron's Revenge, Sharon's Nightmare Returns
The Young and the Restless spoilers for the week of May 29 reveal that a brand-new promo clip has been released. This is different than the weekly preview clip. This one is solely focused on Cameron Kirsten's (Linden Ashby) revenge and return.
It is teased that Cameron approaches Faith Newman (Reylynn Caster). Sharon Rosales' (Sharon Case) nightmare has returned and the stakes are higher than ever. Keep reading to find out what is coming up.
Sharon Rosales' Champagne Storyline
Y&R spoilers for the week of May 29 reveal that Sharon's storyline with the champagne bottle will continue. Now, there are a lot of newer viewers that don't know the history of Cameron. This promo clip is just for you because it does tease a bit of the history.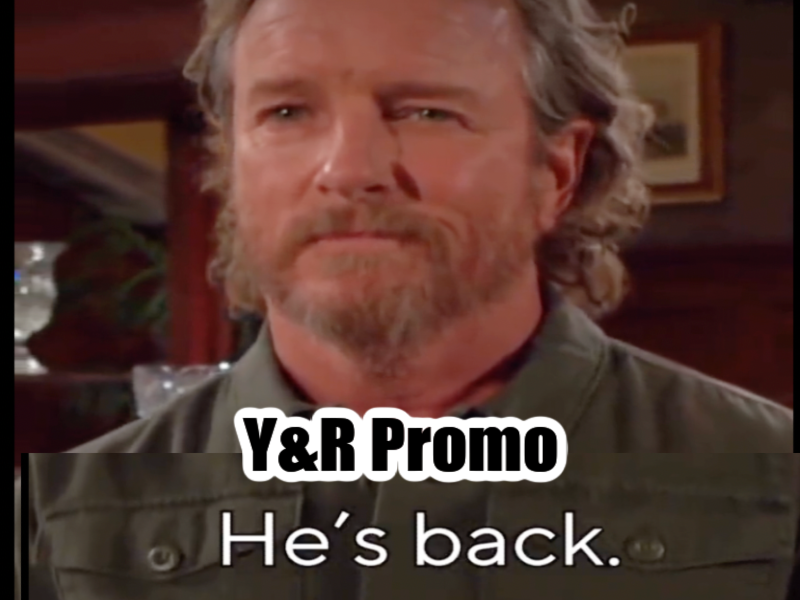 Y&R Spoilers: Cameron Kirsten's Return
For those that don't know, Sharon was involved in an abusive relationship with Cameron 19 years ago. During an assault attempt, Sharon hit Cameron over the head with a champagne bottle. Cameron ended up going to prison but is now out and back in Genoa City. So, until he is caught doing something wrong, there's not much Chance Chancellor (Conner Floyd) can do.
Linden Ashby Checks In
The Young and the Restless spoilers reveal that the promo clip shows Cameron checking into a hotel in Genoa City. As a hotel employee hands Cameron his key card, the villain winks as he tells the young woman to call him "Cam."
However, it is teased on Cameron's face that he's seeking revenge. So, what does that mean for Sharon? Well, the situation will get even worse.
https://twitter.com/yogachampagne/status/1662210262613598210
The Young and the Restless Spoilers: Week of May 29
In a separate clip, which is to teased the upcoming week, Cameron approaches Faith. Cameron calls the college student by name. Faith asks if she knows him and that is when Cameron flashes a too-white grin. This is horrible news and Faith doesn't even know she's in danger yet.
This could take Nick Newman (Joshua Morrow) away from Sally Spectra (Courtney Hope). Of course, Sally will understand that Nick needs to protect Faith as well as the mother of his child. At the same time, this gives Adam Newman (Mark Grossman) an opening.
With Adam scoring points with Sally next week, it seems Nick and Sharon might reunite. That is – unless Chance saves Faith and Sharon from Cameron?
What do you think of Cameron returning to Genoa City? How will the villain get revenge on Sharon? What does Cameron plan on doing to Faith? Who will end up saving the mother and daughter from a dangerous criminal? Share your thoughts in the comment section below. Remember to keep watching the soap on CBS or Paramount+ to find out what happens next.
Be sure to catch up on everything happening with Y&R right now. Come back often for The Young and the Restless spoilers, news, and updates.