The Young And The Restless Spoilers- Elena Teams Up with Adam to Take Down Newman?
The Young and the Restless Spoilers tease Elena Dawson (Brytni Sarpy) says she is taking the high-road and not seeking revenge on Nate Hastings (Sean Dominic) for the way he treated her.
The Young And The Restless Spoilers – Elena Dawson Decides To Get Revenge On Nate and Victoria
As of right now she has no plans to take revenge on the two she has said her peace and let them know how pathetic she thinks they are. This could all change once the glow of her attack wears off.
I am sure that Audra Charles (Zuleyka Silver) will still be in Elena's ear, letting her know that what she had to say to the two had no effect on them and that Elena needs to strike while they are not suspecting it. Audra could let Elena know that the newly acquired McCall Unlimited is looking at taking Newman Media down, and that Elena's podcast could be the thing that helps Adam Newman (Mark Grossman) win. While Elena is more than capable of playing dirty, knowing that her podcast could be the reason why Nate fails would be much more satisfying for her and I could see her going to Adam to offer up a proposal.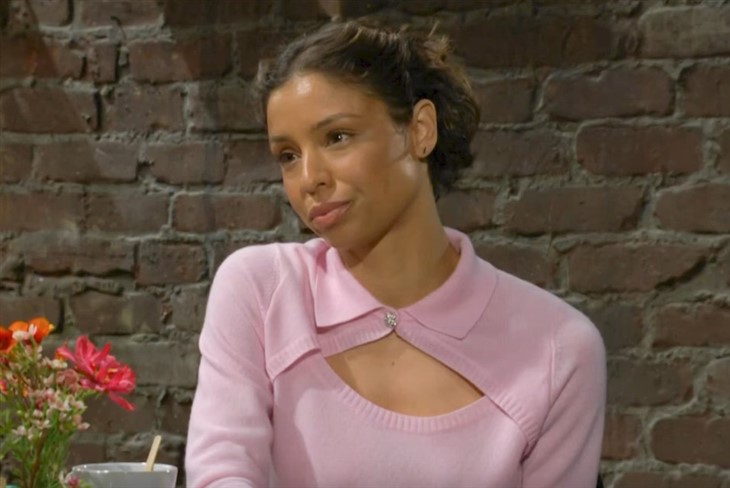 Y&R Spoilers – Adam Newman Loves Elena's Idea Can Hit Victoria Newman Twice With One Shot
Y&R Spoilers tease while at Newman Media Elena was trying to secure J.T. Hellstrom (Thad Luckinbill) on her podcast to talk about his rare medical condition. While he would love for his story to get out and help other people working under Victoria Newman's (Amelia Heinle) company was a red flag deal breaker and he wanted nothing to do with her. Now that Elena is free from her contract from Newman with the no compete clause taken out she could easily make the move over to McCall Unlimited.
Knowing that he would no longer have to worry about running into VIctoria, J.T. could be more open to making the podcast to help Elena out. He may be hesitant at first but I am sure that Adam will assure J.T. that he has no ill intentions and wants to take Newman Media down and what better way than to release a podcast that could have the potential to go viral.
If Adam could secure Elena and J.T.'s podcast episode it would make some huge ripples in what seems to be a huge sibling rivalry brewing between the two. Not only would Elena be able to get her revenge in a classy empowering way but it would make people wonder why she would have jumped ship from Newman Media and found a new home in McCall. Also, bringing J.T. back, whether he had any interactions with Victoria or not, would cause her to be off her best game and distracted. J.T. seems to have been the great love of her life at one point and even though that boat has sailed you can never really say never when it comes to true love.
So, Do you think Elena will end up taking Nate and Victoria down? Could Adam see the potential of making this business proposal extremely successful and able to take down Newman Media?
Be sure to catch up on everything happening with Y&R right now. Come back often for The Young and the Restless spoilers, news and updates!