General Hospital Spoilers: A Sudden Windfall Leaves Esme Quite Comfortable, But Not With Port Charles
General Hospital spoilers reveal Esme Prince's (Avery Kristen Pohl) arrival in Port Charles was not met with warm welcomes the first time around. Now, she's made serious enemies out of most of her peers. The youth, who posed as Spencer Cassadine's (Nicholas Chavez) girlfriend, was on a mission of her own.
Well, sort of. Little did anyone know at the time, Esme was targeting Spencer all along, too, as part of a mission to drive the Cassadine family apart. Who better to help her with that mission than her secret birth father, Ryan Chamberlain (Jon Lindstrom). He might be dead now, but he's going to impart much wisdom and wealth upon Esme in the wake of his death that will serve to shape the person she continues to become.
General Hospital Spoilers — The Past Isn't All in the Past
It would be nice if everyone could let bygones be bygones, but no one trusts Esme — and why should they? It's going to take a lot of time and convincing for Spencer, Josslyn 'Joss' Jacks (Eden McCoy), and Trina Robinson (Tabyana Ali) to come around and believe that Esme is a changed woman. However, Spencer might have a little bit of something to do with that. Meanwhile, Joss and Trina could grow concerned that he's being duped — again.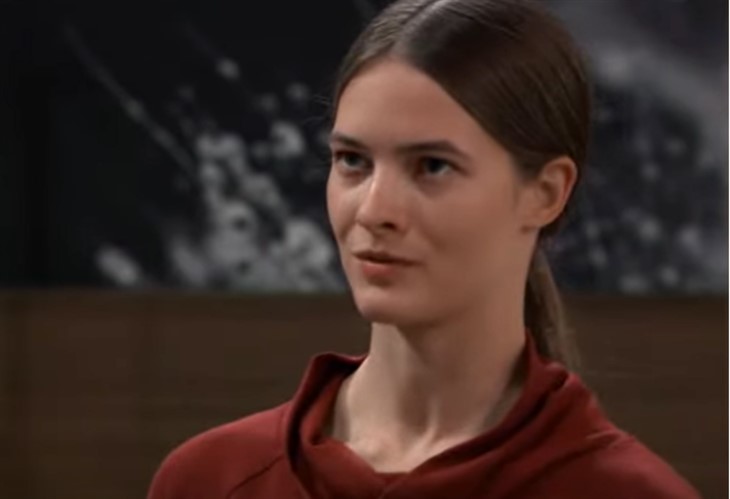 GH Spoilers – Hint Esme Prince Has A Softer Side
Life can take unexpected turns, as Esme has discovered with her bout of amnesia. She was a deceitful con-artist but now it appears she has transformed into a nurturing new mother. Spencer — who once harbored harsh feelings towards Esme — now witnesses her instincts as a devoted caregiver. He might not like her, but he isn't foaming at the mouth about her anymore either. Slowly but surely, he's warming up to Esme's new, softer side. Fortunately for Esme, she has Laura Collins (Genie Francis) on her side, providing unwavering support for her and her son, Ace Cassadine (Jay and Joey Clay). Laura's help could go a long way in finessing the tension between Esme and Spencer, too.
General Hospital Spoilers — Is It All a Lie?
Ryan left everything in his estate to Esme, and it stands to reason that she won't be able to keep that a secret. Kevin Collins (Jon Lindstrom) would likely be the executor of Ryan's will — and would know what effects he had to even leave behind in the first place. But Esme might request that Kevin and Laura keep the news of Ryan's fortune being placed into Esme's hands hush hush. Hey, maybe she doesn't want to be treated any more differently than she already is. Will she use the loot to skip town and take Laura's other grandson away forever? If so, she can rest assured that Spencer won't be far behind. Stay tuned for more GH news and spoilers just around the corner.