LPBW Alum Audrey Roloff Celebrates Living Her Dream
Little People, Big World (LPBW) alums Jeremy and Audrey Roloff are really miserable, right? If Jeremy isn't described as "struggling," then he's being accused of looking down. And apparently, it's all because they try too hard to be a perfect couple. Well, that's what the tabloids would have you believe. But take away the snarkers, and what do people actually see? Well, it seems that what they see is a couple who made their dream come true.
Little People, Big World – Audrey Roloff And Jeremy Take A Lot Of Heat
Social media is an unforgiving place, and once the trolling starts, then others follow. And for those who are targets, sometimes, it's their own fault for not stopping to think before they post. Actually, Audrey has previously made the mistake of complaining while enjoying activities that others can't afford. The other reason why they take the heat is that sometimes, Jeremy looks unenthusiastic about being on his wife's social media all the time.
Audrey Roloff makes a living off selling her marriage journals and her promos on social media. She worked hard for her following and why should she not earn from it? After all, plenty of influencers do. Often, she shares wholesome posts about her kids, the farm, their adventures, and their family fun. But when she talks about how she and her husband thrive from living their marriage journal, some folks think a lot of it is just false advertising for sales. Well, is it any worse than acting in scripted scenes for LPBW?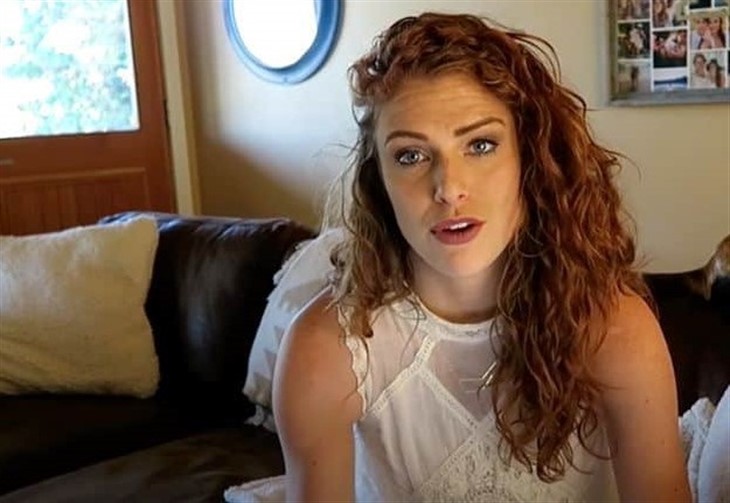 Little People, Big World – Audrey Roloff Is Living Her Dream
Jeremy and Audrey hoped for a piece of land to farm that previously belonged to Amy and Matt. Well, they didn't get it. Like Zach and Torim they went off to make their own dream. After a long time, they found a piece of land in Oregon and they started to make it a home. Plus, it seems to be a working farm as time goes by. It is what they always wanted.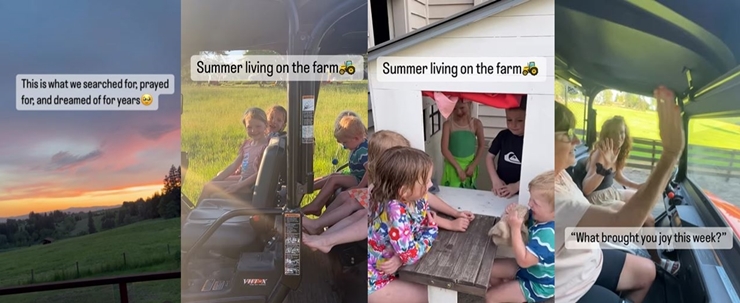 Audrey Roloff celebrated the dream life that they elected and worked for. In a post a few days ago, she shared a lot of photos of the kids, of herself, her friends, and Jeremy. In her caption, she wrote:
Summer living on the farm, our babies running barefoot with the chickens, working with our hands more than on our phones, spontaneous bbq's with friends, kids playing outside and having the time of their life, staying up past bedtime, warm nights and evening cruises."
The LPBW alum also wrote, "We've been longing for, waiting for, praying for, and dreaming of these days since we got married 9 years ago. And now we are livin them. I'm a puddle of gratitude… and JOY.."
Little People, Big World – TLC Fans React
Audrey Roloff got a lot of responses to her post. One Little People Big World fan said, "I love that you have shared that your dream died with Rolloff farms… But God…look what He did! He truly makes beauty from ashes ."
Part of her message was how she and Jeremy articulate their dreams to each other, so some folks like that they jointly found their path to a joyful life.
A follower noted, "I love this! In our house, each night at dinner we go around the table and talk about our rose and our thorn for the day. I'm trying to showcase finding joy, even in the hard times!"
What are your thoughts? Did you find your dream by sharing the same ambitions as your partner and then affirming them often? Let us know in the comments below.
Be sure to catch up on everything happening with Jeremy and Audrey Roloff right now. Come back here often for more Little People, Big World spoilers, news, and updates.