The Young And The Restless Rumors: Adam Newman Brought Sharon's Stalker To Town?
The Young and the Restless spoilers show Sharon Newman's (Sharon Case) stalker will stir up some drama this week on the soap. Cameron Kristen seemed to come out of left field, and fans have been trying to figure out his ties to Sharon and Genoa City. Sharon's stalker's arrival seems so random, you have to wonder if it was actually planned.
What could Adam Newman possibly have to gain by putting Sharon Newman in danger? Believe it or not, Cameron Kirsten's arrival in Genoa City actually will get Adam exactly what he wants, pregnant Sally Spectra (Courtney Hope) on a silver platter. If you haven't put two and two together yet, read on.
The Young And The Restless Spoilers – Nick Newman Is Always Sharon Case's Hero
Any long time The Young and the Restless fan can tell you that Sharon is Nick Newman's (Joshua Morrow) Achilles Heel. Literally every woman he has been with can name at least one time they got dumped or put on the backburner because Nick went running to save his damsel in distress, Sharon.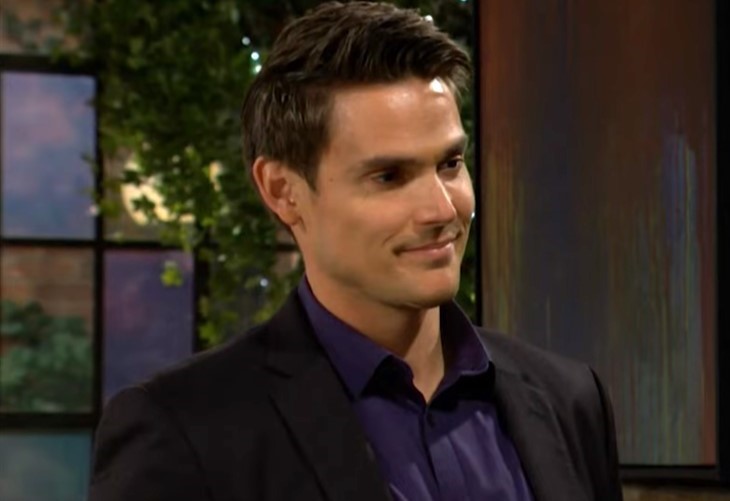 If someone wants to distract Nick Newman, or make him screw up his current relationship, all they have to do is make it seem like Sharon is in danger.
Y&R Spoilers – Did Adam Newman Bring Sharon's Stalker To Town
Would Adam Newman really go that far to win Sally Spectra back from his brother? Sharon is his friend, and there's a good chance he has control over her "stalker" and can ensure her safety. So, the answer is an easy "yes."
In fact, bringing Cameron to town to split up Sally and Nick is actually the perfect plot. Really, he is just showing Sally that she will always come second to Nick's former flame Sharon, even if she is pregnant with his maybe baby. And, The Young and the Restless fans know that's not exactly stretching the truth.
Do you think Adam Newman is responsible for bringing Sharon's stalker to town? Could Nick's relationship with Sharon cost him Sally Spectra? Let us know what you think in the comments below and keep checking back here for more The Young and the Restless spoilers, news, and updates.