The Young And The Restless Spoilers: Jill And Lily Win Legal Battle And Renege On Devon's Buyout Offer?
The Young and the Restless spoilers document that Jill Abbott (Jess Walton) wants the initial public stock offering (IPO) to happen. The legal action Devon Hamilton (Bryton James) is pursuing also disrupts Lily Winters' (Christel Khalil) plans.
Lily thought Devon wanted to be part of a family business. His initial enthusiasm led her to believe a merger of Chancellor Industries and the Hamilton Winters Group would allow their later father's, Neil Winters (Kristoff St. John), dream of working with family to be revived.
But Devon's outlook began to sour when Nate Hastings (Sean Dominic) turned against CW.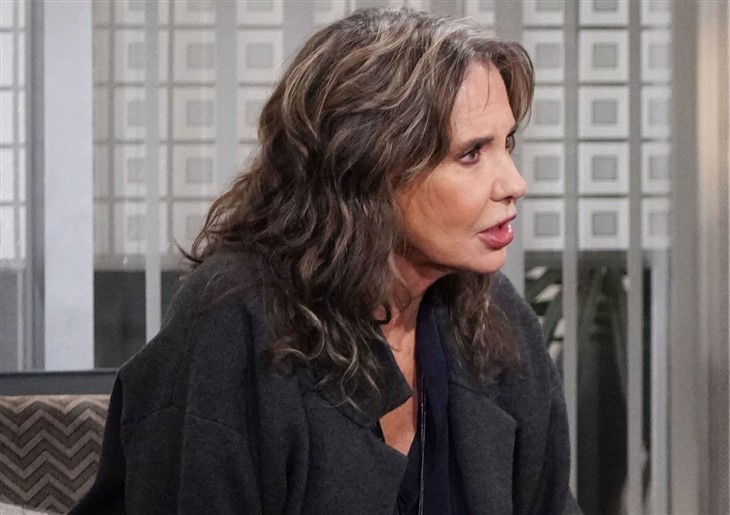 The Young And The Restless Spoilers – Victoria Newman Is No Friend
Victoria Newman (Amelia Heinle) recently stopped by the penthouse. She made no pretense of it being a social call. Devon also did not hold back in telling her she was no friend.
Victor Newman (Eric Braeden) wants McCall Unlimited. He sees that as the perfect get and intends to hand it to Adam Newman (Mark Grossman) to run as a stand-alone business.
Heinle's character worked with Nate during the point in the plot when he fronted a cloaked takeover plot. Nate pushed the IPO, intending to benefit from Newman Enterprises acquiring a sizable share of stock and leveraging control. Victoria promised him a place at the top of the company she and her father wanted to acquire.
Y&R Spoilers – Lily Winters' Compromise Plan Was Smart
Devon rejected his sister's compromise plan. Lily wanted her brother to go along with the IPO and then accept a lucrative buyout offer after that process is completed.
Lily stressed that not opposing the stock offer would allow CW to maintain momentum. She feared a legal challenge could sully the company's reputation, hurt its potential to maximize stock sales, and lead to something far more detrimental.
Devon did agree with Lily about one point. They both thought a legal fight could damage their sibling relationship, potentially forever.
The Young And The Restless Spoilers – Future Possibilities Remain Unknown
Lily was counting on a hefty volume of capital flowing into CW's coffers if the IPO went as she and Jill hoped. However, Devon's decision to try and force Jill to sell him back his part of the company changes projections.
There is no way to know if or how the delay Devon's efforts are causing will impact CW. If Devon is successful, then CW will revert to Chancellor Industries.
But if Devon loses, Jill and Lily would be under no legal obligation to buy him out. Even if they have the cash, they could renege for many reasons on Y&R.
This site is a leading source for everything linked to The Young and the Restless. Check back regularly for Y&R spoilers and news!