The Young And The Restless Spoilers: Judge's Decision Revealed – Phyllis' Court Shocker
The Young and the Restless (Y&R) spoilers tease that Phyllis Summers will maul over Daniel Romalotti, Jr's (Michael Grazaidei) advice and realize he is right. She needs to plead guilty to save Summer Newman (Allison Lanier) from any legal consequences for trying to keep her safe.
Phyllis will face the music in court and beg the judge for mercy. She will ask the judge to exercise compassion, pointing out that she can never take back killing Jeremy Stark (James Hyde) in self-defense.
Y&R spoilers: Phyllis Is Confident That She Can Convince The Judge That She Never Meant To Hurt Anyone.
She had to kill Jeremy, or he would have murdered her. The most severe crime Phyllis faces is Jeremy's murder. She must convince the judge that she acted in self-defense, or she could be looking at years behind bars.
The Young and the Restless Spoilers: Heather Stevens Takes Control
Heather Steven (Vail Boom) will not approve of Phyllis' idea of pleading guilty. She will want Phyllis to fight the charges, even if Daniel advises his ex to let his mother face the consequences.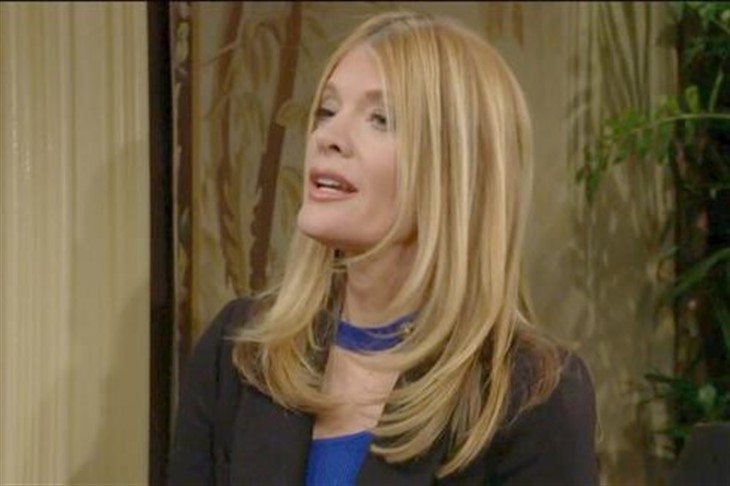 Y&R spoilers say that Heather won't like Christine Williams (Lauralee Bell) offering Phyllis a plea deal without her present. She will think it breaks the law and threatens to file a motion and report Christine to the American Bar Association.
In the judge's chambers, Christine argues that Phyllis' story about Carson seeing the whole incident is likely a lie. She will think that it was something Phyllis came up with to avoid any accountability.
Y&R Spoilers: The Judge's Decision Changes Everything
The judge decides Phyllis' fate this week. Before the judge makes a decision, Phyllis calls someone and says that this decision will change her life.
The judge can order her to do community service or probation. If the judge agrees with Christine, she could sentence Phyllis to prison for several years.
The Young and the Restless spoilers say that Phyllis shares with the judge that she wants to turn her life around and be a productive member of society. She will never stoop to such a low to fake her death and align herself with a monster like Stark.
Y&R fans, what sentence do you think the judge will make? Keep watching Young and the Restless, airing weekdays on CBS and streaming on Paramount Plus.
This site is a leading source for everything linked to The Young and the Restless. Check back regularly for Young and the Restless spoilers and news!