Royal Family News: Meghan Markle Pushed Posh And Becks Away, Afraid They Would "Upstage" Her
British royal family news divulges the juicy dish about the real reason Meghan Markle and Prince Harry had a falling out with Victoria and David Beckham. Would you believe it has to do with Meghan's diva reputation?
According to one royal expert, Posh and Becks fell out of favor with the Markles because Meghan was afraid the superstar pair would "upstage them" and she's right.
Posh is a designer and was part of one of the biggest girl bands ever, Becks was an international soccer superstar and now a successful businessman. Quick—name one thing Meghan and Harry have done—ever or lately, doesn't matter.
Royal News: Beckham And Markle Falling Out
According to the Daily Mail, the friction started in 2018, when Meghan and Harry got married. Later that year things got hotter when the Sussexes snubbed the Beckhams during their visit to Sydney in October.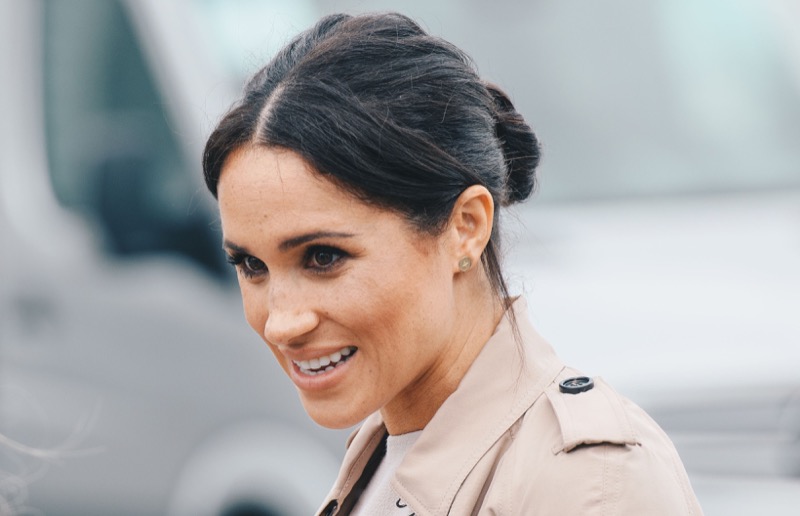 Harry invited David to attend a competition for injured servicemen during the Invictus Games,"but refused to interact with him at the event."
Royal Family News: Harry Snubbed David
Tom Bower alleges in The Sun that "Harry kept his distance from David because Meghan did not want competition in the media. He also alleges she did not like the footballer's friendship with Prince William."
Bower maintains that Meghan was also upset that designer Victoria didn't throw her reams of free clothes and accessories from her label. The term grifter comes to mind.
The spat is making headlines just as it's been reported that Harry and Meghan "are planning to produce a Netflix movie in a bid to firm up their futures in Hollywood after a turbulent few months saw them part ways with music and podcast giant Spotify."
Royal Family News: Harry And Meghan Need To Work
Bower claims that David and Victoria were more than kind to Meghan after she moved into Kensington Palace in 2017. Victoria allegedly offered Meghan make-up advice.
The Markles allegedly suspected that the A-list couple "leaked stories about Meghan's help from Victoria to the press." And this left the Spice Girl and David reportedly feeling "absolutely bloody furious."
In typical trashy Markle fashion, Harry and Meghan asked the couple to attend their wedding ceremony but rejected them for the wedding dinner. Bower called it "a near-unforgivable insult" since other Hollywood stars at the dinner "were not friends."
When asked by the media how George Clooney, who was given a golden ticket, knew the couple, he infamously replied "I don't!" Keep it classy, Grifters.
Be sure to catch up on everything happening with the royal family. Come back here often for royal family news and updates.
Editorial credit: Shaun Jeffers / Shutterstock.com