The Young And The Restless Spoilers: Nate Betrays Victoria To Earn Victor's Favor?
The Young and the Restless spoilers document that Nate Hastings (Sean Dominic) did not expect Victor Newman's (Eric Braeden) favor request. But the Moustache made it and now a new game is on. Adam Newman (Mark Grossman) did just enough to pique his father's interest. Victor is attempting to gauge his youngest son's intentions. So, he asked Nate his perspective.
Nate's reply to Victor was honest. Dominic's character said he did not feel valued at his family's business, Chancellor-Winters. Victor took what Nate said into consideration and asked him to keep an eye on Adam.
The Young And The Restless Spoilers – Adam Newman Not Starting In The Mail Room
No matter where he starts, even if Adam does lug trays full of metered mail to the ultra-bureaucratic local Genoa City, Wisconsin, post office, Victor's prodigal son will not be starting at the bottom.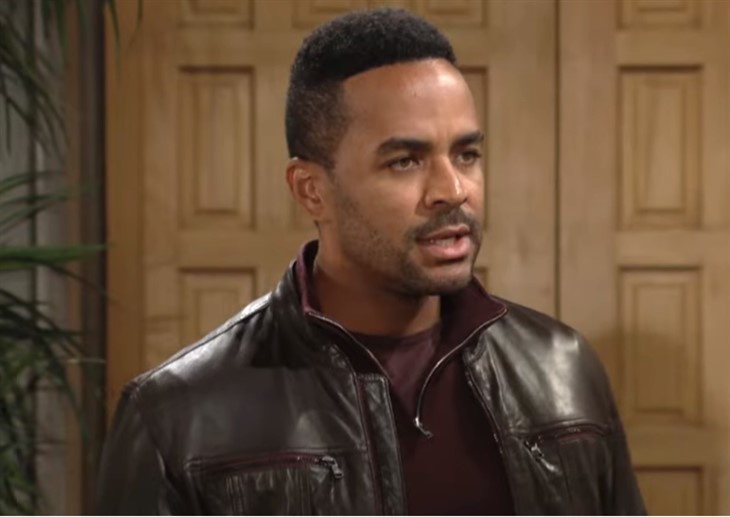 Victoria Newman (Amelia Heinle) was right to tell Victor that he should not compare her to Adam. She began working in the mail room when this character resembled Heather Tom (the original SORAS'd, soap opera rapid aging syndrome edition of Victoria).
Adam does not intend to learn the business and then spend the next few decades working his way to the top.
Victor, like Victoria, is suspicious of Adam's motives but, as always, is willing to give his son the benefit of the doubt. In Newman language, that translates to another second chance.
Y&R Spoilers – Victor Newman Creates Bad Workplace Environment
Who would willingly work in a corporation where, no matter what your performance level or provable accomplishments, the head of the joint says that no one's position is secure?
Add to the above the fact that Victoria has her own money, in part because she and two of her siblings not named Adam, each won a half-billion-dollar legal judgment against Victor in years past.
So, without needing to work or having to tolerate Victor's grief, Victoria remains. The question is why does she?
READ THIS: Find out what happens next on The Young and The Restless.
The Young And The Restless Spoilers – Victoria Newman Is The Best Leader
Victoria loves her father despite his eccentrically manipulative behavior. She also is emotionally invested in Newman Enterprises, having grown up around the company her entire life.
Adam, post-claimed reformation, would also add that Victoria wants to take control of the place when their old man kicks the soapy bucket. That point is a reasonable one to make.
However, no Newman heir is more qualified, both through professional accomplishments and when ranking demeanor, to take the helm whenever Victor eventually sits aside of his long-time friend, the late Katherine Chancellor (Jeanne Cooper), in heaven.
Of course, Victor would have made the greatest business deal in history to realize that cloudy elevation on Y&R.
This site is a leading source for everything linked to The Young and the Restless. Check back regularly for Y&R spoilers and news!
For more about what's happening on your favorite soaps and more ways to connect with us, join the conversation on our Facebook Page, check out our Twitter feed, look for an update on our Instagram, follow us on Threads , Always stay up-to-date with us on Google News, or drop us an e-mail HERE! See you there!