The Young And The Restless Spoilers: Phyllis Needs A Break – Daniel's Decision Key To Comeback
The Young and the Restless spoilers document that Phyllis Summers (Michelle Stafford) realized after the fact that she made multiple mistakes. Summer Newman Abbott (Allison Lanier) wants to focus on solving her mother's problems. Her brother's actions cause her to realize Phyllis' best option is to face the soapy music before her situation worsens.
Phyllis was forced to kill Jeremy Stark (James Hyde) in self-defense. But proving that to the authorities could be hard unless she gets a break.
Christine Blair Williams (Lauralee Bell) and Chance Chancellor (Conner Floyd) are in charge of what happens to Phyllis, and neither person is inclined to slant evidence in her favor
.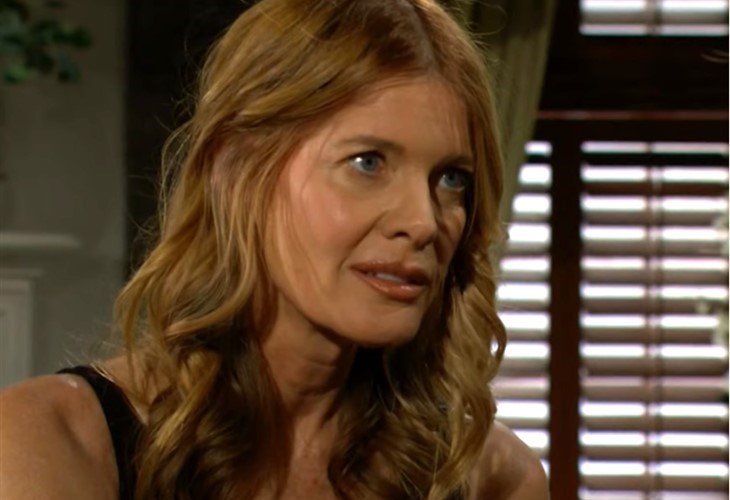 The Young And The Restless Spoilers – The Bug Instantly Becomes District Attorney
Is that how it works? Christine offered a passing reference to wanting to get back into the legal game in the recent past. Then, she suddenly was Genoa City Wisconsin's District Attorney.
If someone with Michael Baldwin's (Christian Le Blanc) criminal resume can be taken under the win of the woman whose apartment he infamously dug into decades ago and later become GC's DA, then yes, Cricket can walk back into the job she held. Of course, Michael followed Christine in the DA's office before he retired from that public post.
The Bug reference was again resurrected by Phyllis during a conversation with Summer. That cuttingly funny tag was first applied to Christine as a slam against Danny Romalotti's (Michael Damian) romantic tie to Bell's character during the period when Phyllis drove a wedge between them by pretending that Daniel Romalotti (Michael Graziadei) was Danny's son.
Y&R Spoilers – Red's Notorious History Proceeds Her
Jack Abbott (Peter Bergman) often called Phyllis Red. That fond moniker was used during the good times and two marriages.
But Jack resurrected the nickname before Diane Jenkins (Susan Walters) revealed herself as alive. Phyllis backed Jack during that period in the plot, only to see him betray her support by transferring his love to Diane.
Phyllis' criminal history was created because of her reckless behavior that included running down Christine and Paul Williams (Doug Davidson) and never being charged. That free pass provides hope to Phyllis fans.
The Young And The Restless Spoilers – Daniel Romalotti Accelerated The Timeline
Daniel had enough. He decided not to keep Phyllis' secret after Summer told him their mother faked her murder and framed Diane.
Phyllis told Lanier's character needed time to think her way out of this mess. Daniel's tell to Jack, Michael, and Kyle Abbott (Michael Mealor) cut his mother's think-time short.
Jeremy is the true villain in this storyline. Can his death be tied to Phyllis? If not, there is daylight toward her clear for that and other plot points on Y&R.
This site is a leading source for everything linked to The Young and the Restless. Check back regularly for Y&R spoilers and news!