Lisa Rinna Says Her Late Mother Encouraged Her To Quit The Real Housewives Of Beverly Hills
It wasn't an easy decision to make, but she only did it because of the messages that she apparently was getting beyond the grave. Days of Our Lives alum Lisa Rinna admits that while it wasn't easy for her to walk away, she says that she left the Real Housewives of Beverly Hills only because her mother Lois kept telling her to do so in her dreams. Keep reading below for everything you need to know.
Lisa Rinna Says Her Late Mother Encouraged Her To Quit The Real Housewives Of Beverly Hills
As many fans can recall, Louis passed away back in 2021. She was very close with Lisa and her family and was often featured in their social media posts, too. Speaking to ES magazine in a new interview, Lisa says that she felt as though her late mother was sending her a message through her dreams to end the final chapter of her reality television career. That's why she decided to quit being a Real Housewife after eight long seasons and a whole lot of on-screen drama.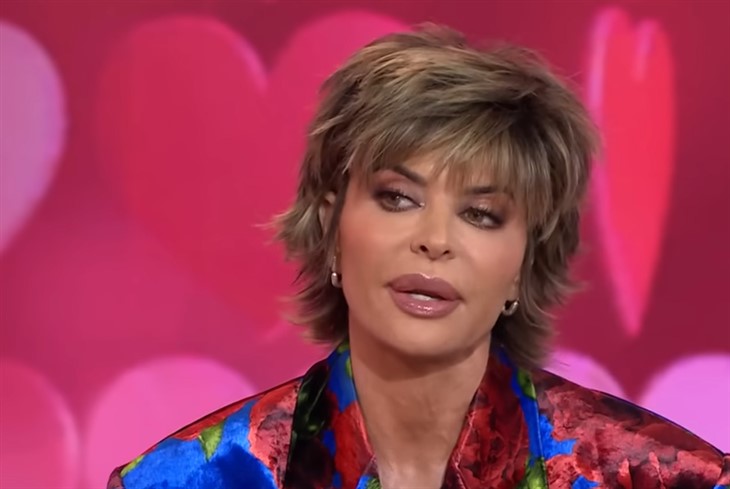 Lisa put it this way, "It's so wild because half the world will believe this, half the world will say: 'That's so weird.' I was sleeping, and I heard her say to me: 'It's time for you to go.' I told a psychic, and she said, 'Oh yeah, she's come to me and told me that. She wants you to be happy and follow your dream, but she says it's time for you to go.' I've never told anybody that except for the psychic. I'm guided by my mom, for sure."
What's Next For Lisa Rinna?
However, Lisa said that quitting was very hard as she definitely wanted to keep her job for better or for worse. She said, "I think the world itself has gotten so volatile that the response doesn't match what we're doing. I didn't want to live like that. I don't think that's healthy. The way the fan base reacts to the show now is not how it was when I first started."
Tell us celebrity gossip fans, how do you feel about this story? Contribute to the buzz by dropping us a line with your thoughts in our comments section below. Also, come back here for all the latest news about your favorite Hollywood and reality television stars right here.