The Young And The Restless Spoilers: Phyllis' New Disguise, Summer's Crime & Consequence
The Young and the Restless spoilers reveal that Phyllis Summers (Michelle Stafford) slithers back into Genoa City with a new disguise. Fans remember that last time, Phyllis attended her own memorial service wearing a wig and glasses. This time, Phyllis is wearing a baseball cap and black-rimmed frames. Fans can also expect Phyllis and Summer Newman-Abbott (Allison Lanier) to make a pact.
The Young And The Restless Spoilers – Summer Newman-Abbott's Guilt
Y&R spoilers reveal that Summer had no idea that keeping Phyllis' secret would cause so much chaos in her life. The situation has snowballed in ways that nobody expected, especially Summer. It is teased that during the week of May 22, Summer makes a confession. That same week, Summer apologizes to Kyle Abbott (Michael Mealor).
Daniel Romalotti Jr (Michael Graziadei) might warn Summer that he tipped off Jack Newman (Peter Bergman). Of course, Summer might find out from Kyle. Summer probably doesn't offer a full confession. Summer might admit that Phyllis reached out to her but that's it. The whole story isn't going to be resolved this quickly, so expect only half-truths.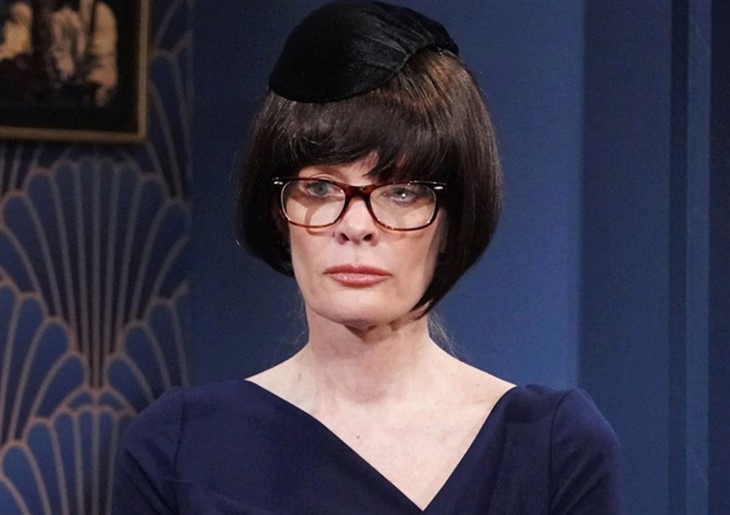 Y&R Spoilers – New Disguise
While Summer is struggling with her guilt, she knows there is only one true solution. That is for Phyllis to turn herself into the police and explain killing Jeremy Stark (James Hyde) was an accident. So, that could lead to Phyllis coming back to Genoa City for an emergency meeting with Summer. A photo published in Soap Opera Digest shows Phyllis wearing black-framed eyeglasses and a baseball cap.
The Young And The Restless Spoilers – Phyllis Summers' Passionate Plea
The Young and the Restless spoilers reveal that during the chat, Summer might explain that it's too much to bear. Summer could go over the mistake she made in trusting Daniel. Summer might tell Phyllis that her marriage is already on shaky ground.
Summer might also inform Phyllis that Chance Chancellor (Conner Floyd) was given his marching orders. This lie of Phyllis is just getting messier, more complicated and is negatively affecting too many lives.
Y&R Spoilers – Crime & Consequences?
Phyllis might feel bad for Summer but will be solely focused on the end game. Knowing Phyllis, she has a plan on how to get out of this dicey situation with Jeremy's death as well as framing Diane Jenkins (Susan Walters).
While Phyllis might get what she wants in the end, will Summer be the one who pays the price? After all, Summer is already breaking the law by keeping quiet. Phyllis will need someone to do her bidding until she's ready to come forward. Summer might reluctantly agree to save her mother from prison, but there could be a very high price to pay.
Be sure to catch up on everything happening with Y&R right now. Come back often for The Young and the Restless spoilers, news, and updates.