Vanderpump Rules Star Ariana Madix Reacts To Dancing With The Stars Rumors
Dancing With The Stars (DWTS) rumors recently have featured Vanderpump Rules star Ariana Madix as a contestant next season. And talk show host Andy Cohen asked Ariana about the DWTS buzz during her appearance on Watch What Happens Live. However, the Vanderpump Rules star offered an intriguing response.
Find out what Ariana shared about Dancing With The Stars. And learn what else the Vanderpump Rules star told Cohen. Get all the details below.
Vanderpump Rules Spoilers – Ariana Madix Dishes On Dancing With The Stars
Because of the Vanderpump Rules drama this season, Andy Cohen invited Ariana Madix to star as his only guest on his talk show Watch What Happens Live. And Cohen asked the Vanderpump Rules star to discuss the gossip about the possibility that she would join the cast of Dancing With the Stars for season 32. The 37-year-old smiled at the question. However, Ariana hesitated to confirm or deny the rumors, noted Heavy.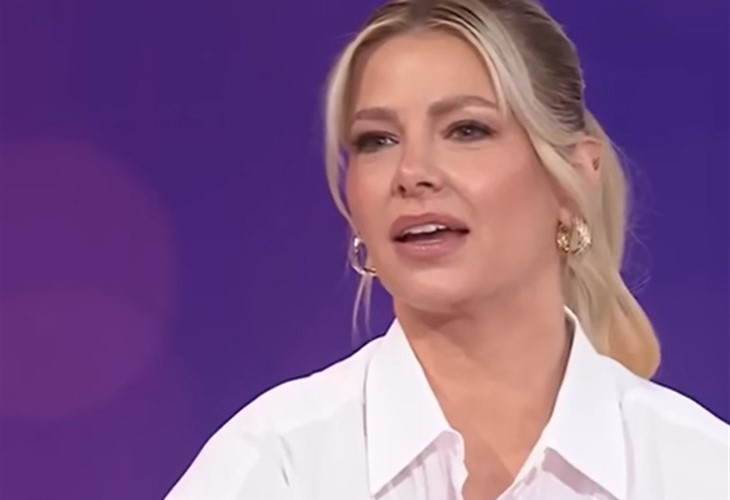 But an insider revealed that the Vanderpump Rules star had begun talking with ABC about appearing on Dancing With The Stars this autumn as a contestant. And the source claimed that Ariana even "already received all of the approvals and sign-offs from NBC Universal." However, on Watch What Happens Live, Madix told Cohen that she couldn't offer details.
"No," responded the Vanderpump Rules star about confirming that she would compete on the upcoming season of Dancing With The Stars. And she added, "I don't know anything yet." But Ariana expressed her enthusiasm. And she called it a "really cool" opportunity. "I would love to do it!" gushed Madix.
'Vanderpump Rules' star Ariana Madix joining 'Dancing with the Stars' https://t.co/bTSbGEfsAI pic.twitter.com/VJQM8DTt7P

— Page Six (@PageSix) April 9, 2023
Vanderpump Rules Spoilers – Ariana Madix Heals From Heartbreak
Ariana's comments came after the 37-year-old suffered heartbreak on Vanderpump Rules. After nine years with Tom Sandoval, Madix felt shocked to learn that her boyfriend had devoted months to cheating on her with Raquel Leviss, supposedly Ariana's best friend. But Madix received strong support from her co-stars and fans after news broke that her boyfriend and her close friend both had betrayed her.
And since then, Ariana dumped Sandoval and shared her desire to steer clear of both Tom and Raquel. In addition to the support, Madix received brand deals with Bloomingdales and Bic. And Ariana even enjoyed an invitation to the White House Correspondents' dinner. Madix also received a role in an upcoming Lifetime movie, "Buying Back My Daughter."
And during her appearance on Watch What Happens Live, the Vanderpump Rules star pointed to the positive. "So far I think it has been [positive] in a lot of ways," shared Ariana. But she admitted, "There's definitely a lot of healing and a lot of things I need to work through. I hope it ends up being super positive."
And competing on Dancing With The Stars season 32 could potentially offer an opportunity for Madix to enjoy life after her heartbreak. However, DWTS producers tend to wait to reveal the celebrity cast. And announcements typically occur on Good Morning America several weeks prior to the DWTS premiere.
Tell us what you think. Would you like to see Ariana Madix star on Dancing With The Stars next season? And after you share your views, check back on our site for more Dancing With The Stars and reality TV news.