The Young And The Restless Spoilers: Sharon Changes Direction, Goes After Nick
The Young and the Restless (Y&R) spoilers suggest that Sharon Newman (Sharon Chase) will eventually change direction. She could go after Nick Newman (Joshua Morrow), who ended his relationship with Sally Spectra (Courtney Hope). Sharon was all about her romance with Chance Chancellor (Conner Floyd), but she could have a sudden change of heart. Keep on reading to learn more.
The Young And The Restless Spoilers – Sharon Newman Removes Herself From Love Triangle
According to the Young and the Restless spoilers, Sharon is removing herself from the love triangle. Chance got shot and ended up in the hospital.
Sharon rushed to his side, only to see Summer Newman (Allison Lanier) there holding his hand and confessing her feelings for him. Sharon is trying to awkwardly remove herself from that moment.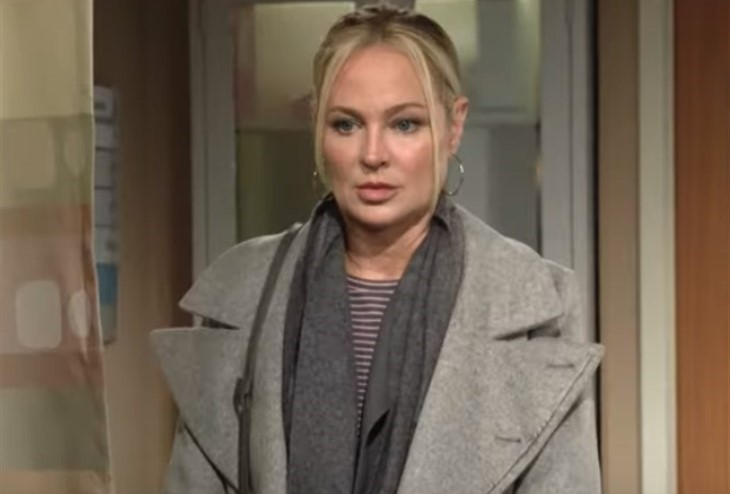 Instead of being jealous, Sharon asked Summer if she was okay. Summer is still coming to terms with her feelings for Chance.
She told Sharon that she's become good friends with Chance. She feared that she could end up losing him.
The Young and the Restless spoilers tease that Sharon came to terms with Summer's feelings for Chance. She could tell that there was more to the story than Summer let on.
Summer is conflicted about whether she should fight for Chance. She respects Sharon and Chance's relationship, but she can't help the way that she feels about him.
Sharon might respectfully bow out because of this. She might find that this relationship isn't worth fighting for.
Some fans have a feeling that she doesn't really want Chance. She could end up rekindling a romance with her ex-husband Nick Newman.
Y&R Spoilers – Sharon Newman Goes After Nick Newman
The Young and the Restless spoilers suggest that Sharon will take a dramatic turn in her story. She could end up going after Nick instead.
The two have been working together on business. However, that relationship could turn personal.
The user 24Kasie76 posted on the SoapCentral.com Message Boards: "Sharon is going after Nick, and doesn't really want Chance, Adam, Rey. She wants Nick?"
Phyllis Summers (Michelle Stafford) shared a shocking revelation with her daughter Summer. Sharon may have had a fling with Chance and was married to Rey Rosales (Jordi Vilasuso), but she still holds a candle for Nick.
The original poster held a poll asking fans if Phyllis was right. Over 56 percent of fans think Phyllis needs to shut her mouth.
"This is just Phyllis' story so Summer doesn't feel bad about going after Sharon's bf," one fan wrote.
"I voted that 'Phyllis needs to shut it' but I also thought about 'other' because I think this is the writer trying to transition the story and move Sharon on to Nick," another user commented.
What are your thoughts on Phyllis' revelation? Do you agree that Sharon wants Nick? Do you see them getting back together? Sound off below in the comment section.
As always, check back for more The Young and the Restless spoilers, news, and updates.